Packaging For…Building and Decorating
Friday's Industry Tips
Welcome back to our regular 'Packaging For…' posts and a complete movement away from our last few posts that have been focused on art and pictures which are focused on protection for delicate items. In our industry there is an incredible sense of variety and our products have been designed to stretch across the different types of uses to include light duty, medium duty, heavy duty and even extra heavy duty.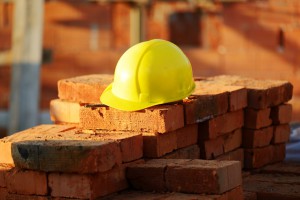 The building industry is often overlooked in terms of packaging customers as the sector is a service provider offering as opposed to product supply straight to customers. However, this sector does have significant requirement for industrial packaging products to help with moving bulky product around sites and keeping spaces protected while building work is taking place.
An interesting sector, which covers a number of different applications, it would be great to hear from builders and decorators alike about any challenges you face that packaging might help with. Get in touch on Twitter or email sales@kitepackaging.co.uk
Building Industry Packaging Needs
In the building work much of the labour is incredibly hard and many of the tools and products used heavy and dirty. It is this that means builders and building businesses require industrial strength product that can take the atmospheric and laborious pressures that the job entails. As an industry sector, building companies packaging needs are:
Strength – Building products are usually heavy, bulky items such as bricks and stones. These need to be transported using the strongest products available.
Protection from Various Potential Damages – Unlike many other industry sectors, packaging in the building industry is used 'on the job' as coverings and protection for certain areas whilst building work is being undertaken around them.
Clean Up – Often there is a lot of materials and mess left behind after a big building job and builders/decorators are often tasked with the cleaning up at the end. For this packaging material is required that is durable and recyclable.
Packaging Solutions for the Building Industry
Centre-Folded Polythene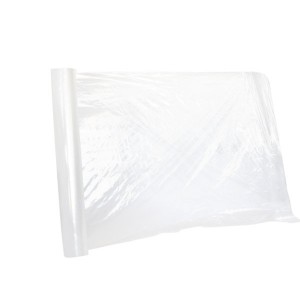 This is one of the most popular products for the building industry as it's incredibly versatile in terms of application. The biggest benefit of polythene is that it is water-proof and therefore brilliant for landscapers and outside building work where certain materials need to be protected from the rain – this can often be concrete so that it doesn't become too watery and bricks so that they don't expand with moisture.
For this type of application heavy duty polythene is recommended. Kite stocks four different types of polythene – which is centre-folded on the roll so that it is easy to store and use. We recommend light and medium duty polythene for indoor redecoration work, for example covering furniture when painting. Even the light duty polythene is incredibly durable so that paint and chemicals won't soak through it.
Most recently we added extra heavy duty polythene to our range, which is also known as 'builders polythene' – this is because it is 1000 gauge and 250 micron thick, an incredibly strong plastic sheeting and ideal for a number of builder uses. It can be used to slide material across a yard, cover open areas such as holes made in walls where windows will eventually go and as a weather proofing to stop the wind from damaging fresh builds while they are still being erected. It offers the best in class puncture resistance, and can take a lot of weight and rough handling before it even begins to be damaged.
Pallets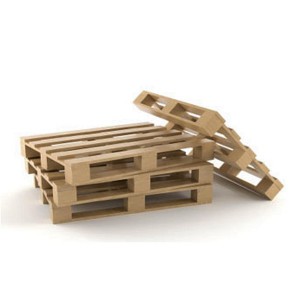 Wooden pallets are commonly used in the building industry to transport building materials; timber is the best choice as it is incredibly dense and therefore offers the appropriate amount of strength to manage heavy products. Commonly used to stack bricks, pallets are also ideal for large building sites as they can be moved around the space with a forklift – a common machine found at large building operations.
More and more we are seeing customers replace wooden pallets in favour of presswood pallets. These are more environmentally – friendly as they are fully recyclable and made from recycled materials, they also incredibly strong however much more lightweight to carry around – as well as stackable – which is ideal for smaller building operations.
Strapping
To secure pallets the building industry tends to favour strapping, polypropylene strapping comes in a variety of different thickness's – for heavy duty uses we recommend the 0.9mm thick strapping which has a breaking strain of 300 kg. These rolls are really easy to store and the tough plastic reel is much better for the building sector than cardboard – which could become wet and damaged in outdoor conditions.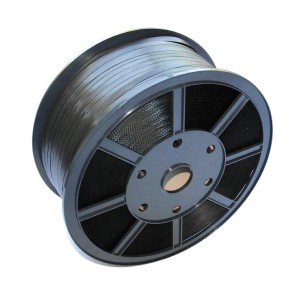 Strapping is much better than pallet wrap for this industry in terms of securing goods as usually this is a very temporary measure for transporting goods. Building contracts often have a limited time to be completed by and therefore product needs to be accessed quickly. Strapping is easily released when applied using a strapping seal. These are available in metal and plastic (although we recommend plastic for PP strapping) and allow you to tighten the strapping and easily release it to open a pallet of goods.
Vermiculite
Vermiculite is a relatively new product to our site and can be found under the 'void fill' section as it is usually a product used as an alternative to polystyrene chips for filling voids in boxes. Mostly this product is ideal for packaging chemicals, hazardous goods and liquids due to its absorbent and fireproof properties.
However, vermiculite is also a brilliant product for the building and landscaping industry. If it is mixed with cement for example it can create a lightweight concrete which is brilliant for brick-laying and is cheaper than sand and gravel. It can also be mixed with gypsum to create a plaster, perfect for evening out inside walls. Vermiculite is even being used in horticulture, with more and more gardeners and landscapers using it instead of soil as a more attractive and cleaner alternative.