Packaging Prams – The Packaging Doctor
Antiques - a wonderful world full of rare and unique items, which attract dealers from all around the globe. The most desirable objects have top marks across the board, due to age, beauty, rarity and condition, and as packaging experts we have the responsibility to ensure that they don't lose their value.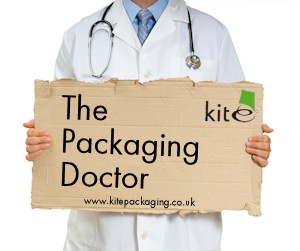 The biggest concern when packaging antique items is protection in transit, and ensuring the current condition of the item is maintained. This means the protection has to be designed to avoid chips, cracks, excessive wear and tear and missing components.
We love dealing with antiques at Kite, and I even consider myself to be one! So today in the surgery it was my pleasure to welcome a patient experiencing damage to her vintage prams…
Hi Doctor,
I own a business where I refurbish and sell quality prams to reputable customers all over the UK.  All of my prams are Silver Cross models, which have historically been used by the Royal Family, and are considered to be the world's most exclusive prams.
My products are expensive as a result of their exclusivity and hand-craftsmanship, so it is essential that I get the packaging perfect. Unfortunately, I have had recent comments from some of my customers that the tyres on their prams have been damaged during transit.
This is where I need your help! I'm desperate for a new packing solution to avoid this happening again, as my reputation is being affected. What would you recommend I use?
Thanks,
Sandra
Hi Sandra,
Thanks for your question. What a wonderful product to discuss in the surgery today. I have got the perfect packaging solution up my sleeve that will fit the job royally.
Firstly, I would diagnose a dose of our mini pallet wrap. This is perfect for smaller consignments, such as the tyres on your prams, and will create a damage-resistant barrier for the tyres in transit. I would imagine that the tyres are showing damage as they are positioned directly on the floor of a truck, and let me tell you they aren't the cleanest! Mini stretch wrap will form a protective layer around the tyre and prevent them getting dirty, wet or scuffed.  You can use mini pallet wrap with a dispenser too, which makes it easier to wrap around an odd shape.
Pallet wrap looks really professional when applied properly, which gives a great first impression to your customers, and is ours is residue free so it won't leave behind any stickiness once removed.
If you wanted to store your prams for a longer period I would also recommend some pink bubble wrap, it is anti-static but will also give a nicer look to the packaging than standard bubble. It is Jiffy-branded so has a nylon barrier layer to help bubbles stay inflated for longer – ideal for long-term storage!
So there you have it, a quick and simple packaging solution to get those prams back up and running.
I hope this helps!
Best wishes,
The Packaging Doctor
Note: All the packaging problems our doctor receives are real queries from customers or non-customers.
If you have a packaging problem that needs diagnosing get in touch on Twitter @kitepackaging or email packagingdoctor@kitepackaging.co.uk