Planning A Sleeping Rough Event For Charity – The Packaging Doctor
The Surgery Is Now Open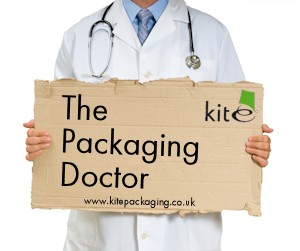 Dear The Packaging Doctor,
I work at a large company in London and have been tasked with organising the Christmas fundraising event. We have planned to raise money for a homeless charity as I often think about them at Christmas time and how hard it must be. We are going to step in to their shoes for a day and do a sponsored sleep rough event on the streets of London, we're literally going to have the most basic of things and that's why I'm writing to you. What would you recommend us sleeping on? Ideally we just want something that makes the pavement a little less cold and hard.
Thanks and Best, Marie
Hi Marie,
Wow, sounds like a brilliant event! I know a few people who have done sponsored street roughs and they are often very eye-opening as well as rewarding. In order to keep the authenticity of the event I would suggest double-walled cardboard sheets - the 845 x 1810 mm should be fine for you to sleep on. The double-wall thickness will offer you some insulation and padding to sleep on as well as something versatile that you can use to shield against the wind and recycle after use.
When thinking about using packaging materials for an event like this may I also suggest a roll of bubble wrap? The co-extruded bubbles are manufactured with a nylon layer and have high retention which is great for forming an additional layer to sleep on. Bubble wrap is also quite insulated and therefore will keep in the warmth, and offers waterproofing properties in case it rains!
Good Luck, The Packaging Doctor

Note: All the packaging problems our doctor receives are real queries from customers or non-customers.
If you have a packaging problem that needs diagnosing
get in touch on Twitter @kitepackaging
or email packagingdoctor@kitepackaging.co.uk