How to Protect High Value Electricity Goods In A Building Still Under Construction – The Packaging Doctor
With the unusual weather that we have been experiencing here in the UK, it's hard to judge the weather you will wake up to.
In the construction industry in particular, weather can have a serious impact and often there is a wide range of goods that need to be protected. It is a common occurrence that many items are often placed within a building before windows, doors and certain walls have been erected, so it is critical that high value products are completely protected from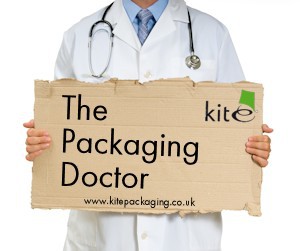 all weather, dust and moisture.
Today in the surgery we meet a customer wanting a solution for protecting electrical units. Read below how I helped prescribe my latest piece of advice…
Dear Doctor
I hope you can help.
We are working on a building that is still under construction and not yet water tight. There are no windows or doors and certain walls are still in the process of being erected.
We have a number of large electrical units that need to be hung and due to the value of these products it is critical that they do not get damaged.
We are looking for a product that will ensure the products are fully weatherproof, dust proof and protects from moisture getting to them, what can you suggest?
Thank you,
Andy
Hi Andy
Thank you for getting in touch with us.
We fully understand the pressure when in such circumstances and the importance of protecting high value products.
Take a look at our Polythene Shrink Film. This heavy duty shrink film is ideal for wrapping around unusual shaped products providing stability and protection. This must be used in conjunction with our Pro Shrink Pallet Heat Shrink Gun as once heated it becomes tight and rigid and will shrink to the shape you need protecting. It provides complete protection and is puncture resistance. Made from virgin Polythene film, this ensures even and consistent shrinking when the heat source is applied.
I would also recommend our Gas Cylinder Trolley. This product is compact and instantly adds extra convenience to a pallet shrink wrap system. With heavy duty rubber wheels, the gas cylinder trolley is designed to safely carry a propane gas bottle and pallet shrink gun, providing efficiency as it allows the user to transport it around any working environment
Hope this helps!
Best Wishes,
The Packaging Doctor
Note: All the packaging problems our doctor receives are real queries from customers or non-customers.
If you have a packaging problem that needs diagnosing get in touch on Twitter@kitepackaging or email packagingdoctor@kitepackaging.co.uk