Replace your plastic pallet wrap with eco-friendly sugar cane bio film
Our packaging technologists have continued with our environmental drive by developing and introducing a new machine bio film produced from sugar cane, the greenest material on the market.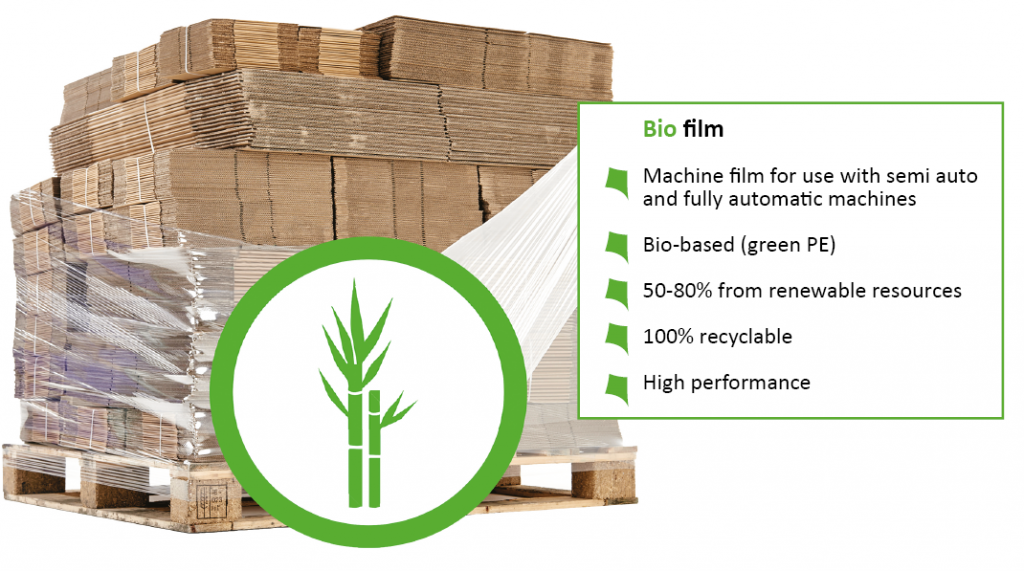 This new and revolutionary machine stretch film offers a more environmental alternative to traditional plastic stretch wrap, providing businesses with an effective, more eco-friendly alternative to secure pallets without compromising on protection.
Environmental factors are becoming increasingly important in the running of a successful business with customers questioning the recyclability of packaging materials and the overall sustainability of operations. This accountability is crucial as we move toward a greener future for the protection of our planet; it is time to adapt in order to thrive within this shifting cultural atmosphere.
With its high performance material, this carbon neutralising innovation offers quality load retention for palletised goods without using traditional oil-based plastic wrap. Businesses that make the switch to a sugar cane based bio film like this will be able to significantly improve their environmental operations. This provides excellent marketing opportunities to demonstrate social responsibility, encouraging positive brand associations to secure long-lasting loyalties to your company.
Sugar cane is one of the greenest materials on the market, thanks to its 100% recyclable green polyethylene material, whilst still upholding the same characteristics, quality and properties as the oil equivalent.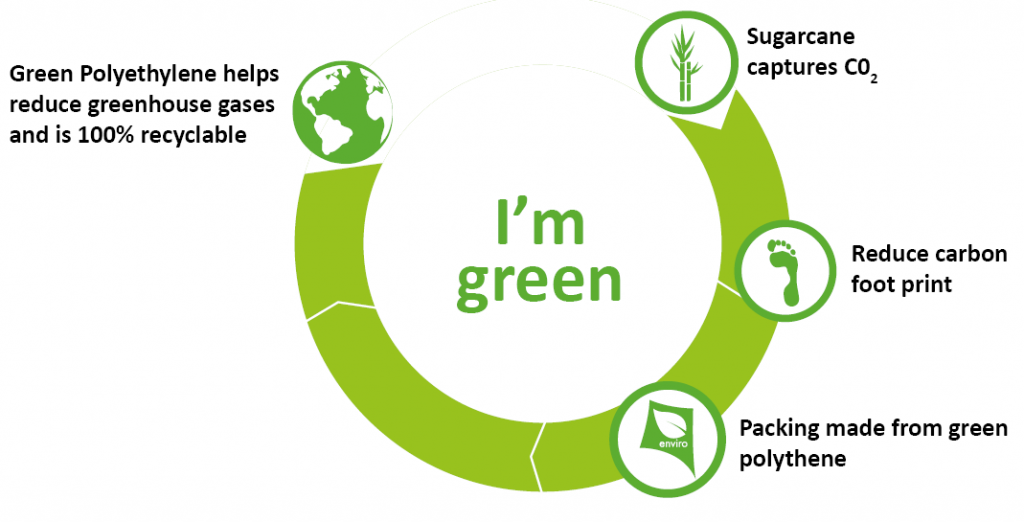 During the production process of sugar cane, CO2 is removed from the atmosphere, whereas standard oil based polythene, the usual material used for traditional pallet wrap, releases CO2 into the atmosphere. Therefore, the manufacture is wholly carbon neutral: a gold standard of sustainability. This paired with the recyclability of the material supports a circular economy with a greatly reduced carbon footprint,
Our new sugar cane based bio film removes the environmental guilt of using adequate stretch film that is essential for the safe transportation of palletised goods. If your business wants to progress in a market of rising eco-awareness, sustainable swaps such as these will become no-brainers.