Reusable containers for flowers – The Packaging Doctor
Biodegradable products are excellent for reducing your business's carbon footprint as they do not end up in landfill or leave behind any harmful traces that will cause damage to the environment. That said, packaging that breaks down naturally necessitates regular repurchasing that can become costly. Kite Packaging's resident Packaging Doctor has researched some reusable treatments to Eloise's predicament below:

Dear Packaging Doctor,
My business grows flowers for resale in well-known supermarkets and has seen a lot of growth over the past few years. Currently, we use containers that perish as they are planted into soil which allowed us to minimise our plastic consumption but, as we have expanded has become a big expense. Therefore, we would like to look into some form of reusable container – can you offer any suggestions?
Thank you in advance,
Eloise
Hello Eloise,
Firstly, it's fantastic that your business's growth has seen you expand into popular supermarkets! It is often difficult to balance environmental factors against finances, but reusable products can be just as sustainable as those that biodegrade when planted in soil. Thankfully, Kite Packaging has just the thing: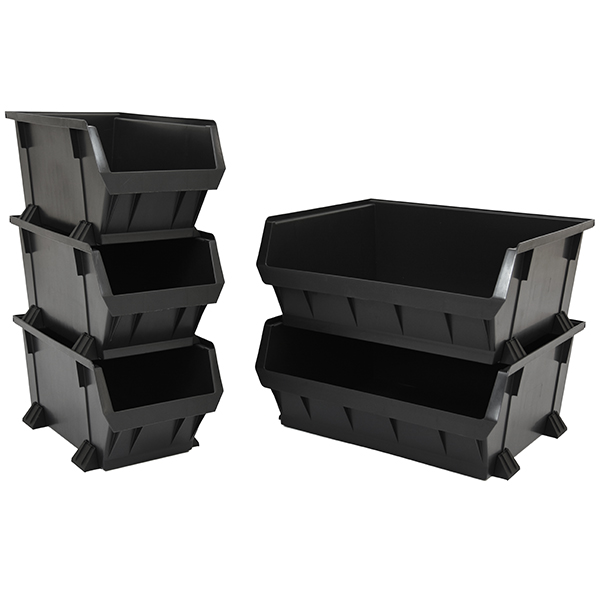 Our nestable pick bins are made from a durable 100% recycled plastic. As we all know, plastic does not decompose which is often viewed as a negative when it comes to single-use products, however it is an excellent quality when looking for a reusable resource that will reduce your outgoings while remaining eco-friendly. Per unit, these storage boxes will be more expensive than your existing packaging, yet by lasting considerably longer, the overall spend will be far cheaper over the year. To make these containers suitable for plants, you could create holes at the base of each pick bin to allow for easy drainage.
Traditionally, these boxes have been utilised on work floors or in warehouses. As a result, they are equipped with detachable, easy-to-apply feet that enable them to be slotted and stacked. This conserves space and could be useful when they are not in use. The shaped outer rim is designed to be smoothly attached onto louvered panels for packing stations, yet this could be a great way to elevate your flowers for better access to sunlight and space for water to drain out.
Do send us some photos of your floral displays whenever you get the chance – we would love to see your flowers happily situated in Kite Packaging boxes! If you have a social media page, tag us and use the hashtag #PackWithKite for the opportunity to be featured on our page.
Wishing you all the best with your flower business,
The Packaging Doctor