We can't believe how quickly this first quarter has gone – it seems like only yesterday we were wrapping up for Christmas!
As always the first quarter has been a busy, but promising period. New products have been launched, acquisitions made, and various new things put in place to improve the Kite Packaging experience for the most important people in our business – our customers.
Here's what we've been up to over the last three months:
New Products
Tape
We kicked off the New Year with a great addition to our tape range. Solvent tape is a handy little product, which combines the benefits of temperature tolerance (it can be used in chilled and ambient environments), superior tack and a low noise feature. More recently we have launched some brand new Gummed Paper Tape dispensers to the website; this type of tape also offers great temperature tolerance as well as huge environmental benefits.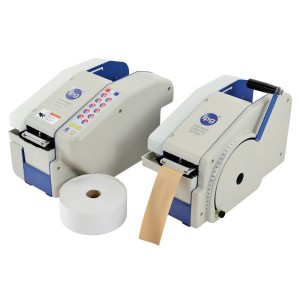 S3 Products
Our Specialist Services and Solutions team are continually working on new innovations, back in February we introduced a Laptop Air Shock pack to the website, ideal for laptop repair businesses, and Enviropad paper to buy as separate rolls – for use with the Enviropad machine or as stand-alone void-fill.
Pallet Wrap
One of our biggest launches this quarter was our range of Pallet Wrapping Machines, we offer both turntable and robot models at incredibly competitive prices. To ensure our automated range was the best for customers we also introduced 300% yield machine stretch film, for use with the higher end models.
In terms of standard pallet wrap we were getting a much bigger demand for 17 micron black stretch film, and after doing our research to find the best price for you – it was launched. Most recently, we also dropped all our standard pallet wrap prices, by up to 20%.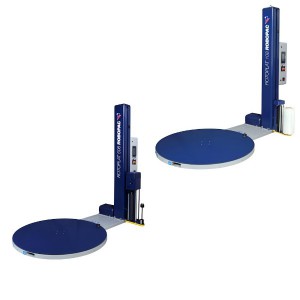 Website Updates
Our biggest change of the year has been to the shopping basket, which we received feedback on via Trustpilot and responded to. It has been re-designed to make purchasing even more simple and easy, with clear delivery options and prices. This re-design combined well with our new pricing structure for small orders - orders under £100 are now delivered for as little as £4.88 (dependent on your items weight and your postcode).
Shopping has also been made easier with the launch of our Kite Packaging Guide – simply request one from our Telesales team. It gives a great overview of all the different products we have available, and some useful information about which products are right for your business.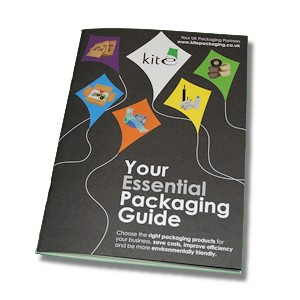 To help with purchasing in bulk we have also launched 'Mixed Pallet Ordering' for our boxes, Mini Air film rolls, and now bubble-lined mailers. This allows you to fill a pallet with product, but not be constrained to one particular size or type – we'll also give you the best unit price we can for mixed product.
Exhibitions
February was positively brimming with exhibition appearances, kicking off with Spring Fair on 1st February, a five day event, followed swiftly by Southern Manufacturing on 10th February for two days. We had a brand new stand at both shows, and showcased our most popular automated solutions – including Wrap & Hold, Air Shock, Mini Air and Enviropad.
Our third exhibition of the month, Packaging Innovations, took place at the end of February and saw us take the largest stand at the event – a whopping 72 metre square space. Partnering with Audion Swissvac, we showcased a plethora of automatic packaging solutions that covered vacuum, bagging, sealing, void-fill and wrapping.
Thanks to everyone who visited, and be sure to catch us again at Autumn Fair in September.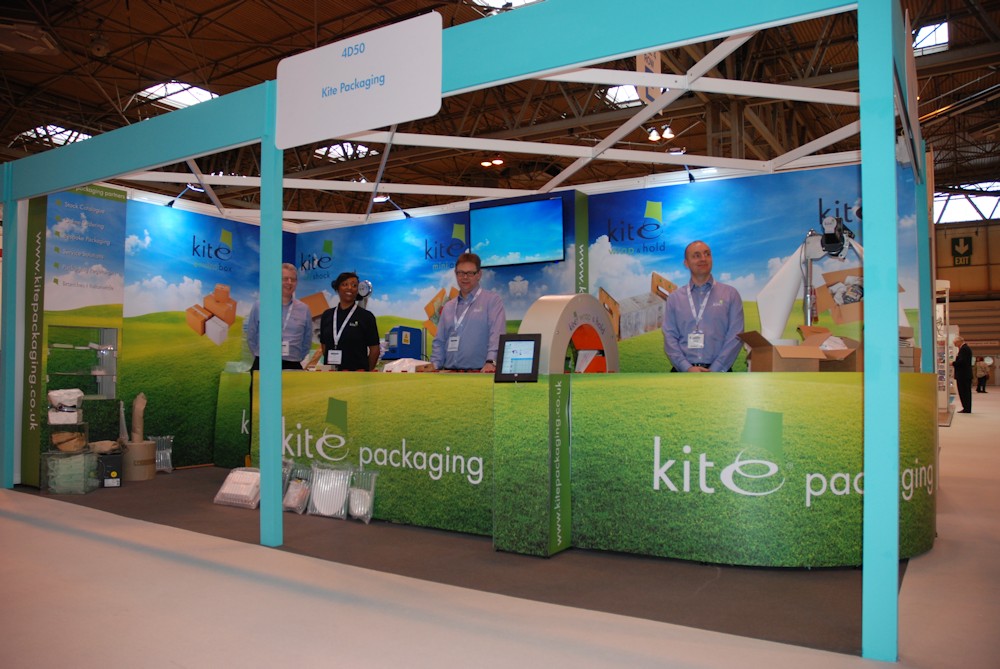 Group News
The Kite Group has had some fantastic news to share over the quarter, starting with our major acquisition announcement – in which we became the new owners of Burnhead Packaging Supplies, based in Kent. The £4 million sales business will be re-branded as Kite over the next few months, and form an important part of our branch network.
Our Portsmouth branch also made a major acquisition, expanding their current site to a 22,000 ft2 facility – which will open in May. We also launched our National Charity Programme in February, consisting of seven charities all chosen by employees; it all began with a £1,000 donation to each organisation and on-going fundraising planned for the rest of 2015.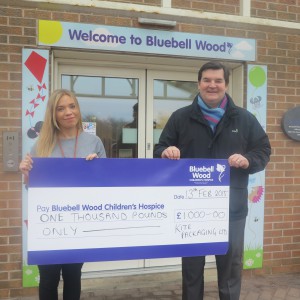 Fun Stuff
We all work incredibly hard at Kite, but it's not all work and no play. Facebook is the place where you can see the Kite personality in all its glory, and we kicked off the year with a 'Bad Packaging' competition, asking our Facebook fans to send in pictures of badly packaged products to be in with the chance of winning a Kindle Fire. Congratulations to Rachel Greenwood, who sent us in some plates wrapped in magazines and bin bags!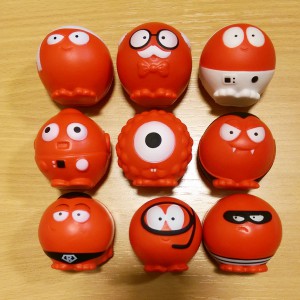 We've also been sharing our pictures of the Partial Solar Eclipse on Twitter, and updating followers on our Comic Relief activities, charity bake sales and of course National Puppy Day (basically just an excuse for us to post pictures of cute animals in boxes).
We love a prank at Kite, and couldn't resist taking part in April Fool's Day. We know some of you fell for our 'Stretchy Cardboard' launch – and we're still getting enquiries in today! Thanks to Packaging News and Packaging Europe for running the story – you are great sports.

Coming Up…
It's certainly been a jam-packed time for us, and we couldn't have done it without you! Kite Packaging has always worked on a partnership philosophy - of course our employees are partners due to our employee-owned ethos - but our suppliers and customers are as well. We have invested heavily in these relationships, to help maintain a long-term partnership with everyone we work with.
Before you go off to enjoy the long weekend ahead, check out our current deal on Mini Air Bundles. Our revolutionary air cushion machine, a handy space-saving stand and two rolls of film are available for just £799.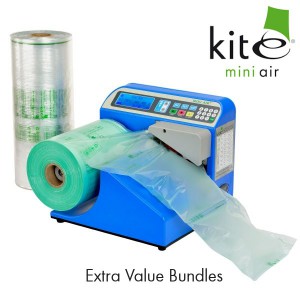 Remember though, we will not be delivering between Friday 3rd April and Monday 6th April – but normal service will resume on Tuesday 7th April.
Enjoy the Bank Holiday, and join us next Tuesday to start a fresh new quarter, when we'll be announcing our new Graduate Programme, officially opening our new sites in Swindon and Portsmouth, as well as some great new product launches.
Happy Easter!