Southern Manufacturing Exhibition 2014
Last Chance To See Kite Reveal Wrap & Hold For The First Time
BREAKING NEWS: We have just been informed that the exhibition has been evacuated due to the high winds! We hope everyone is okay and hopefully the winds settle down tomorrow (Thursday 13th February) so the show can quite literally go on!
You may have heard in the press and through this very blog that Kite has recently launched a brand new packing machine and system to the market. Wrap & Hold is a revolutionary new packing system that uses specially designed packs to create a secure package that can be shipped without the use of void-fill (that's bubble wrap, foam, in-box solutions and polystyrene chips). We are incredibly proud of the new system and as this is a group product (designed for our high-volume users) it is best seen face-to-face.
That is why we are showcasing Wrap & Hold at the Southern Manufacturing Show which is literally taking place right now (12th and 13th February)! If you live in the Hampshire area or are thinking of attending the show then head on down to see Kite's team of highly experienced sales engineers, who can demonstrate the machine and chat to you about bespoke solutions should you be interested. We've made sure our stand (J89) is extra eye-catching this year so it's hard to miss us…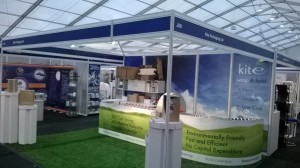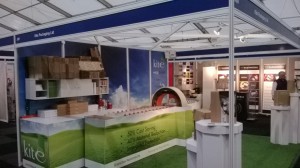 We've created three standard packs to whizz through the machine which include wrap packs, platform packs and picking tray packs. Our favourite has got to be the picking tray which is a brilliant alternative for fulfilment operations and large retailers. The picking tray packs have been designed to incorporate the picking process into the final packaging, so products can be picked directly in to the tray and then put on the production line for wrapping. This creates a secure pack that can be placed straight into a box, with no void fill, and shipped to the customer.
As well as this the postal packs are brilliant for any operations that specialise in small postal products such as books, DVDs and CDs and the platform packs offer extra strength and durability for heavy engineering products.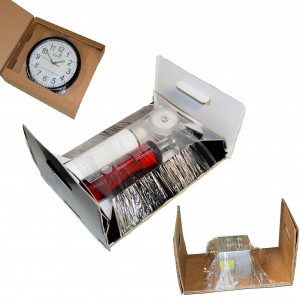 The system has been designed to significantly reduce packaging cost, packing time and impact on the environment. In our early tests we have seen that Wrap & Hold offers customers at least a 40% reduction in materials and labour, resulting in a 30% cost saving direct to the customer. The venture has been an exciting one to say the least, and is the beginning of our expansion in to the world of packaging machinery.
If you can't make it to the exhibition why not head over to the Wrap & Hold information page? There you can view the machine in all its glory and watch our promotional video that explains the benefits in full, Technicolor detail.
Other Happenings
As well as our exhibition, there are a number of other things happening at the Southern Manufacturing Exhibition that are not to be missed. This includes some fantastic seminars about best practice procedures in the supply chain, how to design great product, international delivery and sales as well as specific seminars aimed at the engineering and electronics sectors.
There is also some amazing new products to see that are a result of impressive innovation from manufacturers. We're particularly excited about the Tube Tech Machines stand which will look at 3D laser cutting and the Hirose stand that, among other things, will be showing off some waterproof power connectors.
We hope to see you there!