The Growth of Grass Packaging
Leading Supermarket Turns To Nature In Search Of Innovative Packaging
Over the last few weeks we have begun writing a series of blogs aimed at unusual packaging. We have talked about edible packaging, packing materials used to make children's toys and with our latest post have taken a turn towards nature.
We were amazed to read this week that a leading Supermarket will be trialing fruit and vegetable cartons made from rye grass in a bid to reduce the impact of its supply chain on the environment. It was reported that if successful, the rye grass packs could replace plastic or wood pulp trays typically used for packing fresh produce. This may mean that the future of packaging can be found on our lawns!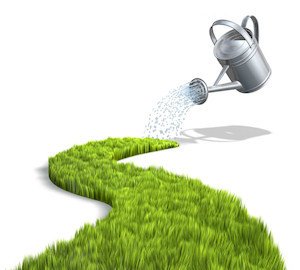 A New Packaging Material
We deal with many different materials used to make packaging, from corrugated cardboard and clear polythene to recycled CD cases (used to make our Envirofill loose fill chips) and reclaimed wood (used in our moulded presswood pallets). However, this is the first occasion we have come across grass being used in this way. Hay bales (essentially dried and bound grass) are already used in construction and can form an effective layer of insulation around a building, so why can't this material be used for packing goods too?
It has been reported that researchers at Bangor and Aberystwyth Universities have developed a technique where the sugar is squeezed out of ryegrass and the leftovers are moulded into shape, which could be used to create containers for beauty products as well as for fruit and vegetables. Similar packaging products have been made previously using wood, but experts at Bangor University claim this method using grass is unique.
Reducing Environmental Impact
It is clear that packaged goods have a big effect on the environment, and any attempt to reduce this impact should be applauded. Government bodies are taking their environmental responsibility seriously, and this is demonstrated by this project being funded by the Welsh government, costing an estimated £600,000.
At Kite we agree that environmentally friendly alternatives are the way forwards for supermarkets and consumers, and are fully behind the move to research this form of packaging. Not only does it help the environment, it could also help support rural economies where there is an abundance of grassland.
The biggest issue will be appealing to consumers. Will the public view grass food packaging as unhygienic? We can only speculate but we will look forward to seeing the finished project on our shelves very soon....