The Impact of Food Labelling Upon Purchasing Decisions
Summer is upon us, whether it feels like it or not, and it is renowned as the time of the year where we are all on strict, healthy eating plans and fad diets to help us look our best on the beach. In our office, we are no exception! So, this got us thinking about our health and food choices in general…
According to a report published by Digital Labels and Packaging, it is evident that as a nation our food shopping behaviours are changing. Instead of a large, routinely weekly shop, we have now become a generation of 'convenience buyers'- popping in to the shops daily to grab our evening meals, and ingredients to tick us over, as and when it suits our busy schedules.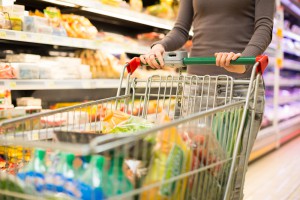 So when it comes to food shopping, what is it that makes us pick between one brand and the next?
One would question whether it is down to brand loyalty. Others may argue that it is down to subconscious health decisions we make, influenced by the recent changes to the packaging of our everyday food.
Most pre-packed food is already finished with a nutritional label on the back or side of the item, but food manufacturers now have the responsibility to highlight the energy, fat, saturated fat, sugars, and salt content of their food on the front of their packaging. Colour coded, 'traffic light' labelling is designed to alert us, and encourage us to think twice before purchasing.
The NHS believes that nutritional labels are an effective educational tool to consumers, encouraging healthier options to be chosen in an attempt to help tackle rising obesity figures in the UK.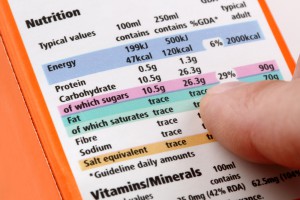 So these marketing tools all sound well and good, but do we think it works?
The Nutrition Society believes so, and here at Kite we are all on board. Managing Partner, Jake Kirk, comments that whilst shopping for food for his young daughters at the supermarket, the colour coding has significant impact upon his purchasing decisions to ensure he chooses the healthiest and most nutritional options for his children.
The packaging industry has an important role to play in this campaign. Manufacturers now have the opportunity to work closely with the food industry, and develop technology that will ensure packaging effectively accommodates food labels and educate consumers.
After all, we know that a label can say a thousand words, and if packaging can help influence buying decisions and promote healthier lifestyles, we are on board.