'The Kite Cup' was a success – we raised money for local charity Zoë's place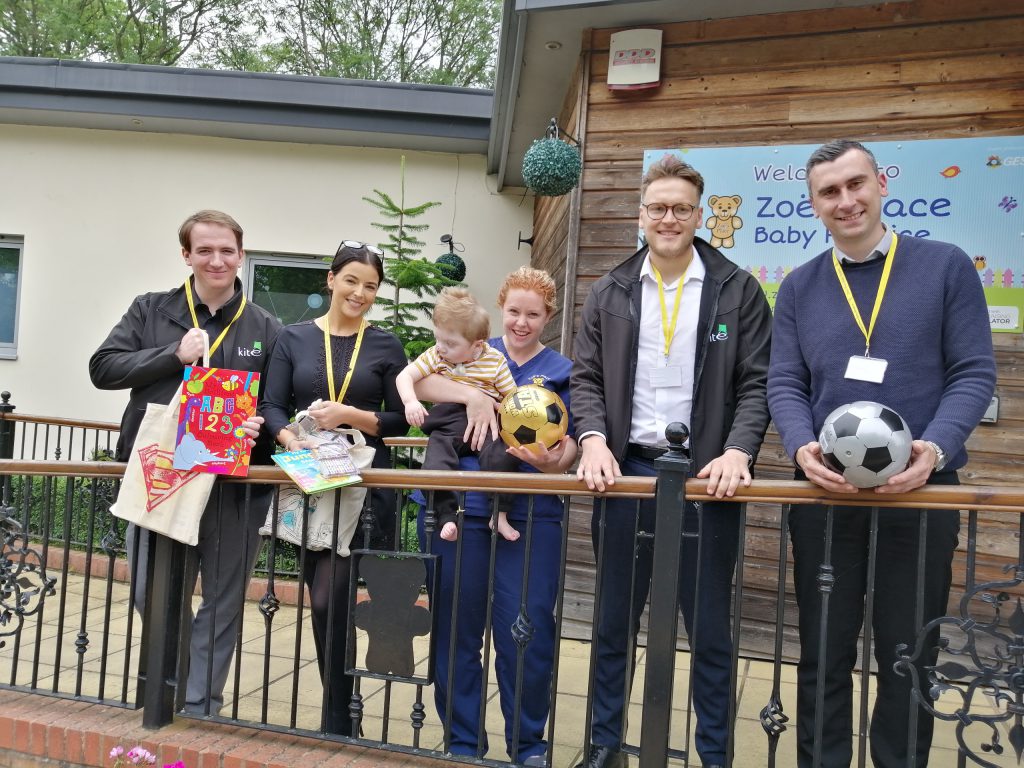 We held our annual football tournament, 'The Kite Cup' last week, which saw us raise over £550 for local Coventry charity Zoe's Place. The tournament took place at 'Goals' in Coventry and saw all of our UK Regional Distribution Centres join together to take part in order to raise money for a great local charity. This was by far no small event, with teams travelling from as far up as the North East and as far down as Portsmouth to compete.
As well as the 10 teams taking part, made up of employees and family members, the event was supported by a large number of spectators including our Chairman Dr Bruce McInnes. After seven gruelling matches on a very warm and sunny day the eventual winners, the local Midlands Regional Distribution Centre, took home The Kite Cup trophy.
Several of our employees, who organised the event, were pleased to have the opportunity to visit Zoë's place to hand over the cheque and were also able to take along some toys for the children to enjoy.