How To Package Plants -The Packaging Doctor
With the winter months nearly gone and spring soon to be on us, we can begin to enjoy the long nights, warm days and spending more time outdoors.
Today in the surgery we meet a customer who is looking for a solution on how best to pack plant pots in boxes.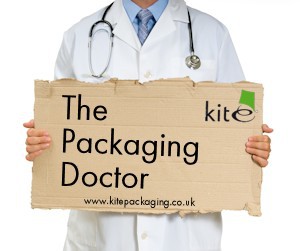 Hi Doctor
I hope you can help!
We are an enviro-business rescuing native plants and animals from development sites where bushland is being cleared. We need to find a solution so that the plants will stay in place without any spilling of the soil. They are being transported by courier so it is critical that they are safe and avoid any damage during transit.
Thank you 
Richard
Hi Richard
That sounds like a great and rewarding job, plants are so important and its great that your company looks after them in such a way.
We also want to ensure that we can support you in the transport stage and ensure they are looked after.  Plants can often be a very daunting item to transfer as some are so light and can easily move and fall over during transit, however, let me present to you our solution.
Our extra heavy duty boxes are our strongest and sturdiest boxes designed for exporting heavy and extra fragile items and have been through rigorous Edge Crush Tests to ensure maximum protection.
In order to add extra protection, I would advise our Speedman Box manual paper void fill system, it is ideal for low volume users and will stop the plants from moving. I would also suggest placing the plant in a Poly bag before putting it into the box so that the moisture of the soil doesn't make the paper wet.
Lastly, I would recommend our Handling Labels so that the courier handles the good carefully during transit.
We hope this helps!
The Packaging Doctor