How To Package Turkeys In -2 c – The Packaging Doctor
Often when packaging is thought of, many of us think of general purpose packaging, however, packaging is designed to fulfil an array of purposes in particularly in the food and drink industries. Packaging is vital for ensuring that produce arrives in the perfect condition.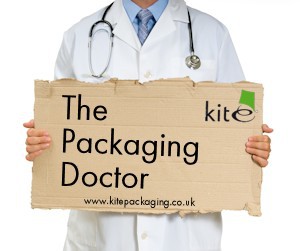 Today in the surgery we meet a supplier who stores Turkeys in a fridge freezer at -2 c, but is facing problems with moisture and air with their current packaging, see below how I advised them..
Hi Doctor, 
I'm hoping you can help.
I store Turkeys in a fridge freezer at – 2 c, however, I am having troubles with my current packaging, the moisture and air are causing them to become damp and damaged and this is affecting the Turkeys. We have to keep the boxes open when storing them so that the Turkey stays the same shape and size.
Thanks
Daniel
Hi Daniel,
Thanks for your question in the surgery today. We understand the importance of storing food as its key for it to be kept in a sterile environment with minimal moisture and air and I have the perfect solution for you.
Firstly, to ensure the Turkeys are protected, I would suggest placing them in a large vacuum pouch before placing them in a box. Perfectly suitable for food, our vacuum pouches are manufactured from a co-extruded material, ensuring protection from air and moisture. They are also able to withstand cold temperatures, so will stand well in -2 c.
Once secure in the vacuum pouch place into the box and add in silica gel. The silica gel will absorb water and moisture, preventing damage and corrosion. This should support in preventing the moisture issues you have faced.
There you have it, demonstrating how packaging really can fulfil many different needs and requirements.
Best wishes,
The Packaging Doctor