The Packaging Regulations – Don't leave yourself exposed!
With the Euro 2016 football tournament underway, fans are pretty excited by the prospect of their team reaching the finals and maybe even winning.  The last thing you need is a curved ball catching you unawares.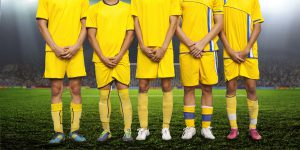 So what could knock the wind out of your sales and leave you and your business feeling bruised?  It is of course the Packaging Regulations, which fall into two camps – you have either never heard of them (like my sweep stake team) or you don't really know what they are.  The bottom line is they are a legal requirement, they are essentially a tax and you will get penalised for not registering your 'Packaging Tax' return should you need to.
The solution thankfully is simple.  Get out of a defensive position and make a game plan with our help.
The Packaging Regulations affect companies with a turnover >£2mil and who do any of the following:
Buy raw materials and components
Buy finished goods for resale, or
Buy packaging to add to goods
In less time than it takes for a footballer to recover from a tackle we can advise whether the Packaging Regulations affect you.  If they do, we'll happily meet up to explain them to you and put together a strategy for how you can move forward.
Get in touch with the team today on 02476 420080 and Ams, Dilesh, Rav or Ruth will ensure you don't get an unpleasant encounter with a curved ball.