The Packaging Regulations – have you missed the deadline?
The Packaging Regulations
Missed the Deadline? 
The deadline to register your business for the Packaging Regulations passed on the 7th April 2017.  What happens if you missed the boat?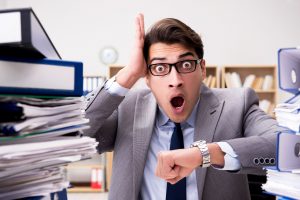 Producer Responsibility Obligations (Packaging Waste) Regulations 2007 and amends affects companies with a turnover >£2mil and who place packaging on to the UK market as packaging product or as packaging around goods.
There are two things you need to know:
Firstly, if your company is legally obligated to register, it is now in breach of the Regulations and therefore subject to enforcement action from the Environment Agency.
Secondly, all is not lost – you can still register your company with a Compliance Scheme such as Kite's, but similar to a late HMRC tax return, there is a late fee now due.
To avoid enforcement action,  your company needs to press on with assessing the amount of packaging it has placed on to the UK market.  This assessment must stand up to an Environment Agency audit and Kite's government accredited Compliance Scheme focuses on completing assessments for companies to give you total peace of mind.
So don't worry if you missed the deadline – it happens to the best of us.  Simply call one of us on 02476 420080 and our team will give you the help and advice you need.
Meet the team at Kite Environmental Solutions:
https://www.packagingregs.co.uk/contact-us
Kite is an employee owned business – depend on us to look after you.