Transporting Live Birds Safely – The Packaging Doctor
The Surgery Is Now Open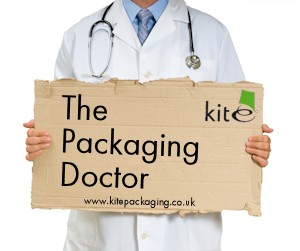 Hi Doctor,
I am the current chairlady of a bird flying club, based in my local community. We fly all different kinds of birds, including pigeons, in various events. The pigeons are transported in a large van or on a truck, in cardboard boxes. I find it cruel packing the boxes up but often the birds get out the boxes and fly about which is very dangerous. Is there something you can suggest? I need something cheap as the flying club has very little funding.
With very best wishes, Claudia
Hi Claudia,
The other element of this query is that it seems to be you need a covering of some sort that can also be quickly removed once the birds arrive at their destination, so that they don't become distressed. In this case something such as pallet wrap would not be necessary as it takes too long to remove and is a dense material that will not allow for oxygen flow to the livestock.
Something that is cost-effective and easy to use is cardboard sheeting which you can place over the top of the boxes. Single wall cardboard sheets are approximately 3mm in thickness which is sufficient for your specific purpose. They will sit lightly on the boxes allowing some breathing space; you can also punch holes in the material to allow for light and air. Most importantly, the sheets can simply slide off the boxes when your birds are ready to be released, and stored sufficiently in the truck to be reused time and time again.
The cardboard sheets are available in a range of sizes, I would choose a large size such as the 1200 x 1000mm sheets as they will be easier to arrange and dismantle in a truck space. They come in packs of 40 and work out at 42p each if you buy in bulk.
Happy Flying, The Packaging Doctor

Note: All the packaging problems our doctor receives are real queries from customers or non-customers.
If you have a packaging problem that needs diagnosing
get in touch on Twitter @kitepackaging
or email packagingdoctor@kitepackaging.co.uk