Using Kite Packaging boxes to create a carnival float…
It's always interesting to see how our products are used, so when Nuneaton & District Table Tennis League ordered cardboard boxes and tape for a Carnival Float, we just had to see the finished design.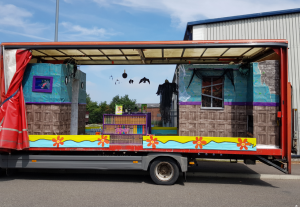 Over 200 boxes, and 12 rolls of tape were used to build a very professional looking haunted house, for their Scooby Doo float. Each year the carnival has a theme, and for 2018 the theme was 'As seen on TV'. The boxes allowed for construction of very light, but rigid structures, which can be easily stored and transported. At the end of the Carnival, the boxes are recycled to be used the following year.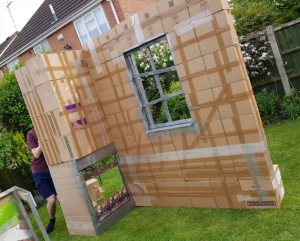 Nuneaton & District Table Tennis League have entered the carnival for the last 3 years, to raise money for good causes and encourage people of all ages to take up the sport by promoting the league. This year Nuneaton carnival had 18 floats, and raised over £4,500. The league was unlucky to not win any prizes for their float this year, after winning for the previous 2 years, but did pick up a first prize in the walking category with their 'Monsters of Scooby Doo' walking entry.
Table Tennis is a sport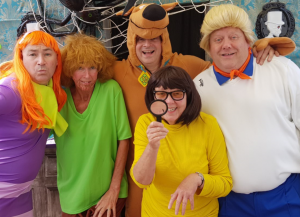 for all ages, and Nuneaton has both a competitive and social league, along with coaching and training session. For more information you can contact them via their Facebook page:
https://www.facebook.com/NuneatonTableTennisLeague/