Using Packaging For Bird Aviary Insulation – The Packaging Doctor
The Surgery Is Now Open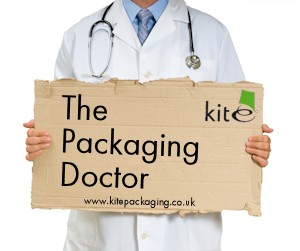 Hello Doctor,
I have kept birds for many years now and they are kept in a large outdoor aviary which gives them room to fly around and nest. In the summer they have a lovely time but now that winters setting in I need to line the aviary with something that will keep the chill out. Have you had a similar question to this before? What do I use?
Many Thanks, Cameron
Hi Cameron,
Keeping birds is becoming an extremely popular hobby, and it's no wonder with all the rare and beautiful species you can now keep in the comfort of your own home. I would suggest using bubble wrap to line your aviary - it has a nylon layer which is designed for improving air retention however it also works well at providing an extra layer of warmth.
Many people use bubble wrap for lining greenhouses, because it can reduce energy bills and keeps temperature at a fairly constant number. Make sure you staple the material in to all the corners of the structure to ensure it is fully insulated and your birds are happy!
Thanks, The Packaging Doctor

Note: All the packaging problems our doctor receives are real queries from customers or non-customers.
If you have a packaging problem that needs diagnosing
get in touch on Twitter @kitepackaging
or email packagingdoctor@kitepackaging.co.uk