Using Tape For Cleaning Dog Hair – The Packaging Doctor
The Surgery Is Now Open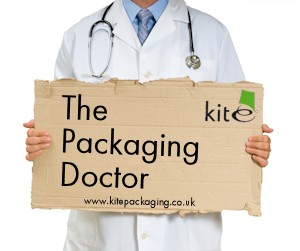 Hello Packaging Doctor,
I've ran a dog grooming business for a few years now, we have a great high street location and business is good. However, I am obsessed with keeping the place clean and you can imagine dog hair gets absolutely everywhere! I had a weird thought that tape might be best at picking up the hairs – what do you think?
Cheers, Shannon
Hi Shannon,
This might be the strangest question in the surgery yet! But yes it's true – tape can be used for picking up hair, and works even better than a lint roller due to its superior tack (stickiness). I would personally suggest using our enviro-tape which lasts much longer than a regular roll of tape due to its smaller core, this offers some great environmental uses and it comes with a free tape dispenser when you order 5 packs. A tape dispenser is a great way to pick up hair from fabrics as it can be applied much more easily and will ensure you don't get tape stuck all over your hands!
Thanks, the Packaging Doctor

Note: All the packaging problems our doctor receives are real queries from customers or non-customers.
If you have a packaging problem that needs diagnosing
get in touch on Twitter @kitepackaging
or email packagingdoctor@kitepackaging.co.uk