We have expanded our existing range of mattress covers!
We have expanded our existing range of mattress covers!
We  have added a King-Size mattress cover to our existing range, to help protect those expensive items
The stresses that come with moving property are said to be one of the key stressful times that are experienced in many people's lives. Whether you are moving house or flat and need to protect your products during transit, or if you are planning on storing them and need to protect them in storage, then we have a range of solutions for you.
As one of the UK's leading packaging distributors, we are constantly increasing their range of products and bringing our customers innovative solutions. We have recently added a King-size Mattress Cover to our existing range.
The high strength polythene mattress covers are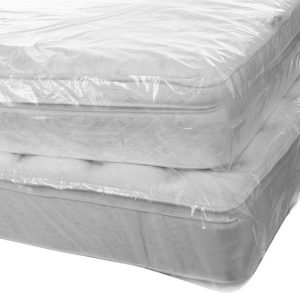 perfect for packing and protecting your mattress when moving house, putting your mattress into temporary storage or for providing protection whilst decorating.
Protecting expensive items is vital as the replacement costs can be extremely high and our gusseted bags can save you a small fortune and can be used time and time again.
For more information on Kite Packaging and our products and services, visit www.kitepackaging.co.uk.