We have launched our new ranges of industrial tapes!
We have launched new industrial tape ranges
New products and price reductions continues to make Kite a force to be reckoned with.
Tape is one of those typical packaging products used by a huge number of industries, whether it's in a common packing operation, specific industrial applications or even just for use at home. Many warehouses pack, wrap and palletise goods for transit and storage making tape a common requirement and a huge sector in the packaging industry.
We aim to build a reputation for supplying high quality, branded products and understand customers need reliability and consistency from the packaging materials they buy. Our recent launch of a range of industrial hard wearing duct tape and paper kraft tape, along with improving and re-branding our existing range of cross weave and masking tapes, means we continue to build a brand synonymous with supplying premium quality products, at the lowest prices.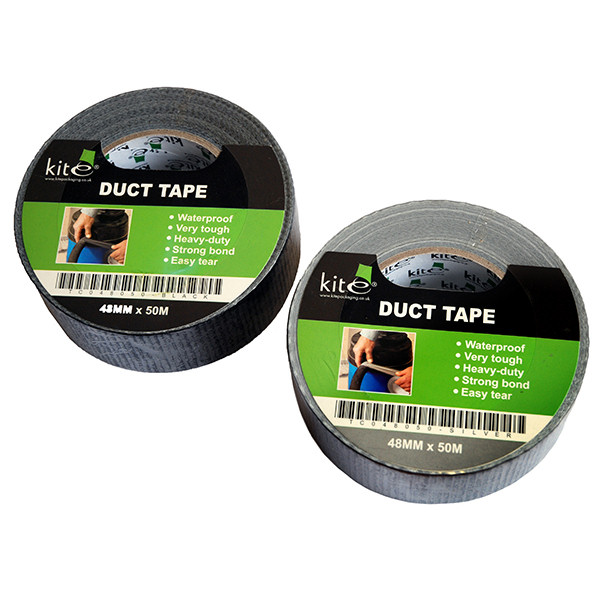 Duct tape is an all-round solution for home and industry with a number of uses. Its durable, tear and water resistance qualities allows it to bond to virtually any surface with it being the ideal product for indoor and outdoor applications. Our heavy duty duct tape is ideal for temporary repairs and quick fixes due to its ability to hold, seam, seal and bundle. Duct tape is a well-known product and is known by a range of different names, often being referred to as duct tape, gaffa tape, jungle tape, cloth tape and waterproof cloth tape.
Our recyclable and efficient paper kraft tape is a faster alternative to gummed paper tape that doesn't require a machine to dispense in the way traditional gummed paper tapes do. Our kraft paper tape gives an instant long lasting natural adhesive, which sticks to all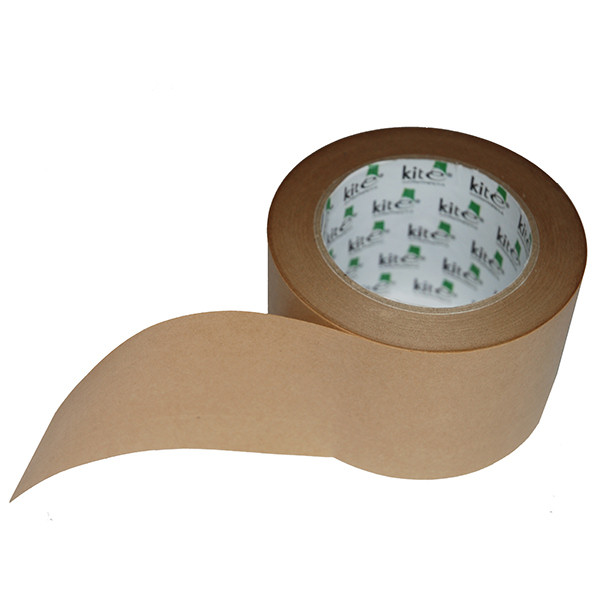 carton surfaces. Paper kraft tape has a high heat and cold tolerance, so is ideal when exporting goods abroad to hot or humid places but is equally suitable for use in very cold environments. It has high elasticity, very high tear resistance and is used within the packaging industry for sealing boxes and is particularly popular in the picture framing industry as 'framers tape'.
We have also added a range of premium branded cross weave tape and masking tape at market beating prices. Cross weave is an extremely strong and durable tape, with the ability to adhere to all paper and cardboard surfaces. Masking tape is a thin paper tape that can easily be torn by hand and can be used at home and across a range of industries.
To see our full range of tapes, please visit www.kitepackaging.co.uk or call 02476 420065 for more information.