We have launched our new weather-mailers!
We have launched our new weather-mailers
We have now launched our new 'weather-mailers', which an all in one postal solution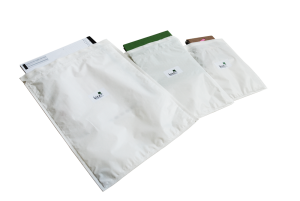 We have a strong track record in supplying packaging to the mailing industry, offering a wide range of postal solutions. The packaging and postal industry is now firmly in peak season, a time of year with poor weather conditions where parcels are exposed to the elements, couriers experience significantly busier periods and parcels are commonly not handled with care. Sending delicate items through the post can often be a tricky and expensive experience, with the fear of whether or not they will arrive in one piece and it being the sender's responsibility to replace any damaged products.
Lined with high quality shock resistant bubble wrap and with a co-extruded waterproof outer, our brand new weather-mailer is set for all weathers. New to the market it offers the best of protective bubble lined mailing pouches combined with the traditional protective qualities of polythene mailers, in one simple solution. The strong co-extruded 85 micron polythene outer, offers perfect weather protection and eliminates the need for added outer packaging, whilst the bubble lined inner will protect from the inside.
White in colour they are ideal for confidential products and are also tamper proof,  waterproof, 100% recyclable and astonishingly difficult to tear – being sure to protect your items, they are also easily addressed with a ballpoint pen.
To see our full range please visit www.kitepackaging.co.uk or call 02476 420065 for more information.