We now offer a one-stop shop for strapping and tools!
We now offer a one-stop shop for strapping and tools!
As one of the UK's leading packaging suppliers, we now supply a high quality, price competitive range of strapping materials, tools and kits.
Strapping (often referred to as banding) is commonly used throughout industry as a key method for sealing and securing goods.  Its popularity is due mainly to the versatile range of materials, tools and applications available to companies who utilise strapping as their key packaging solution. Employed for bundling items together for easier handling, attaching items to pallets and crates, reinforcing cartons and boxes or fastening goods together, strapping in all its forms is increasing in popularity.
In order to maintain the integrity of a load as it travels through the supply chain or warehouse, it is crucial to use the appropriate strapping. Securing and stabilising loads (commonly pallets of heavy items) while in transit, ensures pallets don't de-stabilise, products don't get damaged and health and safety problems are avoided.
We offer a complete range of strapping, strapping tools and kits to meet the requirements for low and high volume operations. The range has a reputation for reliability and is highly price competitive.
Strapping kits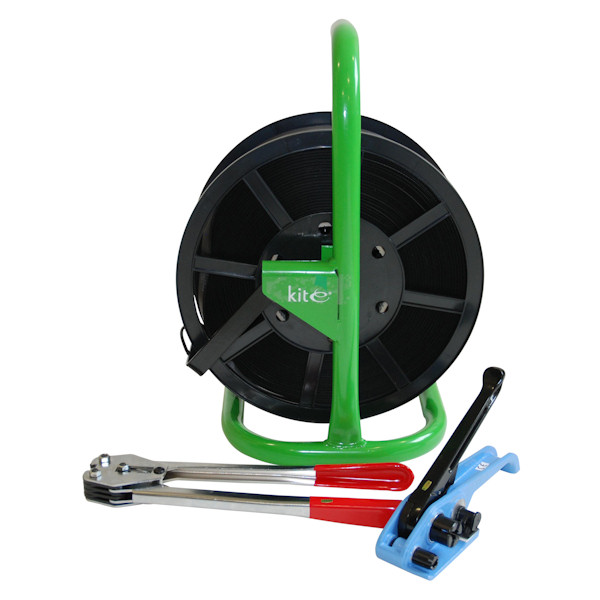 Our range of strapping kits are ideal for a range of customers. Available as four different cost effective and ready to go solutions, the kits give you all of the items your operation requires in one single package.
Ribbon wound steel strapping is a popular method of strapping and securing heavy, sharp edged or irregular loads.
Polypropylene strapping offers high elongation and improved elongation recovery properties, to ensure packages for delivery and storage remain secure.

Polyester strapping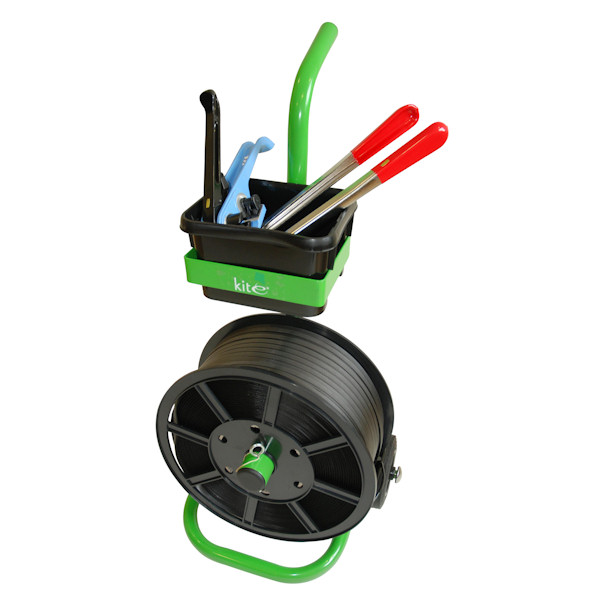 One of the strongest plastic strapping products, Polyester (PET) serves as a viable alternative to steel strapping in the brick, lumber and textile industries.
We supply a range of tools and accessories to use with steel strapping - supplying some of the best in the market. The range includes tensioning tools, sealing tools, safety cutter and advanced combi-tools.
See our entire range of products and services at www.kitepackaging.co.uk.