We Now Sell Solvent Tape!
We're pleased to announce that to kick start the first full week back after Christmas and New Year celebrations, we have launched a brand new product to the website!
Solvent tape has been added to our extensive tape range, which currently includes hot melt, acrylic, low-noise and our own Envirotape - which has a smaller core so that 150 metres of tape can be held on one roll, ensuring less cardboard waste and supply chain cost savings.
Solvent tape is favoured by a number of industry sectors as it is incredibly versatile, offering a superior tack in both cold and ambient temperatures. This is particularly useful when exporting products for long journeys, as the environmental changes from cold to warm will not affect the tape and keep products secure inside cartons. It is also commonly used in the food industry for this reason, as the strong adhesive is perfect for freezer storage.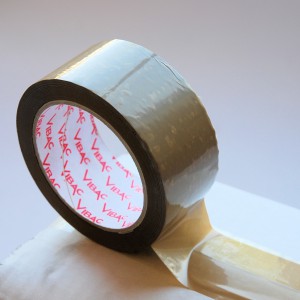 This new tape is available in both polypropylene, the most popular carrier of tape, and PVC. The PVC carrier is favoured by a number of businesses due to its easy tear feature, polypropylene tape requires a tape dispenser to cut pieces off however PVC (also known as Vinyl) tears by hand, ideal for businesses that pack product 'on the go' such as removal businesses and furniture manufacturers.
Take a look now at the new offering, and choose from brown and clear solvent tape in both polypropylene and PVC. Prices start from just 65p per roll.