We Triumphed At Empack 2016
We triumphed at this year's Empack exhibition which took place on 24 & 25 February 2016.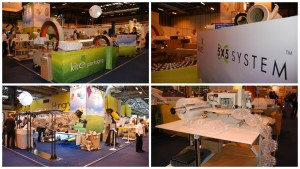 Attending one of the biggest industry events of the year again proved a huge success for us and Partners Audion. Occupying a huge 104 Sq. metre space, we had a busy two days at the exhibition with a huge footfall of visitors to the stand who were all keen to look at the innovative products. We showcased some show-stopping products, proving to be hugely popular with the shows visitors.
We saw our new Auto Airshock Machine earn its place in the innovation showcase. Never before seen in the UK this innovative machine significantly reduces labour and increases the amount of Airshock inflated.
Standing tall was our SpeedMan Max, this extremely rapid void filling system for users of larger quantities certainly got the crowd's attention with speeds that make it one of the fastest paper filling systems in the world.
Another show-stopping product attracting strong crowds was the PaperJet. At 7 metres long when incorporated with two of our hopper baskets, the rapid packaging system produces robust paper cushion, feeding a number of packing stations at any one time.
Our 5x5 system was another popular product with visitors, demonstrating the efficiency that can be had when hand wrapping.
Keep reading to see when we are next exhibiting.