We've expanded our packaging tape range…
We have introduced four new additions to our packaging tape range – strengthening our existing range.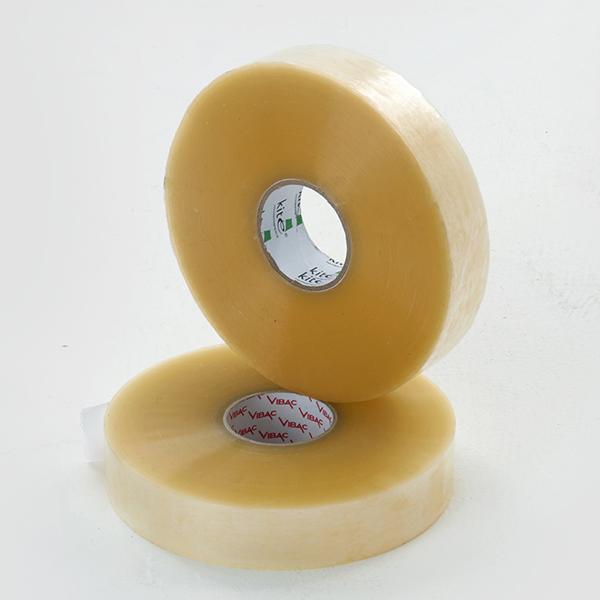 The first area we have enhanced is our machine tape offering.  When it comes to sealing packages a carton sealing machine is the perfect way to guarantee speed in your packing operations. Our new Kite branded core machine tape is available in two width sizes, a 48mm and a 75mm.  
Carton sealing machines are an essential feature for continuous packing operations as they significantly decrease packing time and all of our machine tape has a strong acrylic or hotmelt adhesive, to adhere to all types of paper and cardboard.
Next we have introduced a new Kite low noise solvent tape and a vinyl tape, both of which have a lower cost than our previous low noise and vinyl tapes and are also Kite branded.
For businesses who are looking for a temperature resistant tape with volume minimising characteristics, our low noise solvent tape is the ideal sealant.
Similarly, if a company requires a versatile tape that withstands different environmental conditions but need a material that tears easily, our vinyl tape is a suitable solution. Its solvent adhesive offers a strong sticking mechanism and its PVC carrier allows for easy tearing after application.
Our team of packaging technologists have also added two new sizes of paper Kraft tape to cater for a wider range of customer requirements.
With all the environmental benefits of paper tape in comparison with traditional tape, the industry has experienced a rise in demand for a paper sealant.
We have taken this importance of environmental packaging into account and have therefore enhanced our range so that now businesses can choose a 25mm width tape or a 38mm width tape as well as the existing 48mm, 50mm and 75mm width tapes.