Which paper void fill should I buy?
So, you've decided on plastic-free paper void fill. Congratulations! By being able to be recycled up to 26 times without losing its quality, paper and card products are excellent resources for encouraging a circular economy. Moreover, all these featured products are FSC certified as being sourced sustainably, integrating environmental considerations at the start and end of the packaging's life.
However, the growing amount of eco-friendly packaging innovations can make it difficult to decipher what is the best solution for your ecommerce business. Thankfully, we have evaluated the range to identify which product is best dependent on your company's priorities.
1.
Best value for money: Hivefill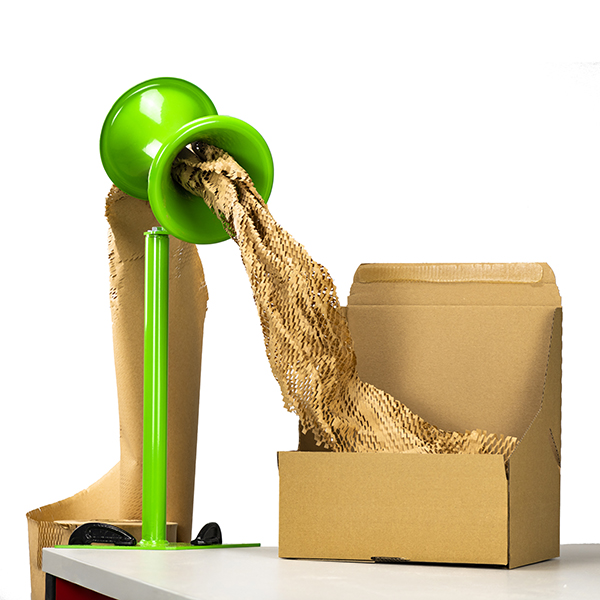 Our newest addition to the paper void fill range is our Hivefill which is now the most economical product of its kind on the market. The paper is the same as our bestselling Hivewrap product and is comprised of tessellating hexagon shaped cells. This structure is flexible and expandable, reducing the space required to store the rolls by 20 times when compared to bubble wrap. When paralleled with loose fill chips, one 500mm roll of Hive paper can fill the same space as four 15 cubic feet bags of premium polystyrene void fill. The hexagon cells are intrinsically strong too, granting an impressive degree of shock absorption to reliably protect goods.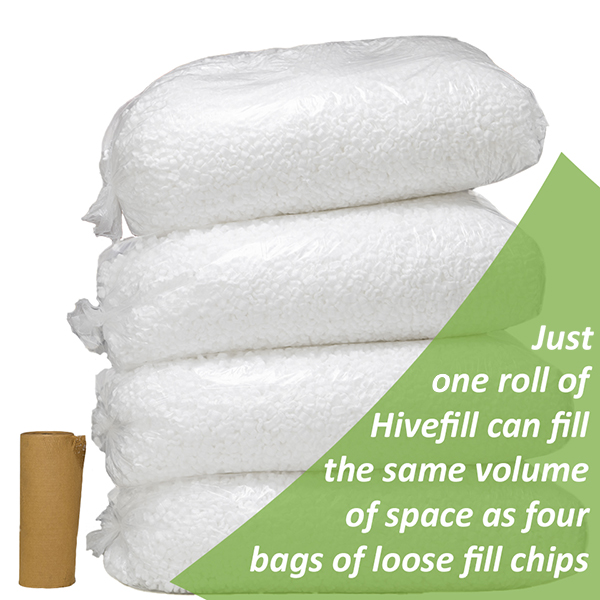 The paper is 100% recyclable, biodegradable and FSC certified. What's more, the interlocking cells mean there is no need for tape and glue to form the protective pads of paper. The funnel shaped dispenser expands and compresses the material into an optimal format for cushioning products within a box, making the packing process efficient and effective.
2.
Most efficient: Speedman Pro

However, if your business runs a high volume operation where speed of packing is the highest priority, then there is no better paper void fill option than the Speedman Pro. This semi-automatic machine produces 100% recycled paper void fill at a high speed to accelerate the output of growing businesses. It is operated by foot pedal, producing customisable lengths of paper to suit a range of box sizes.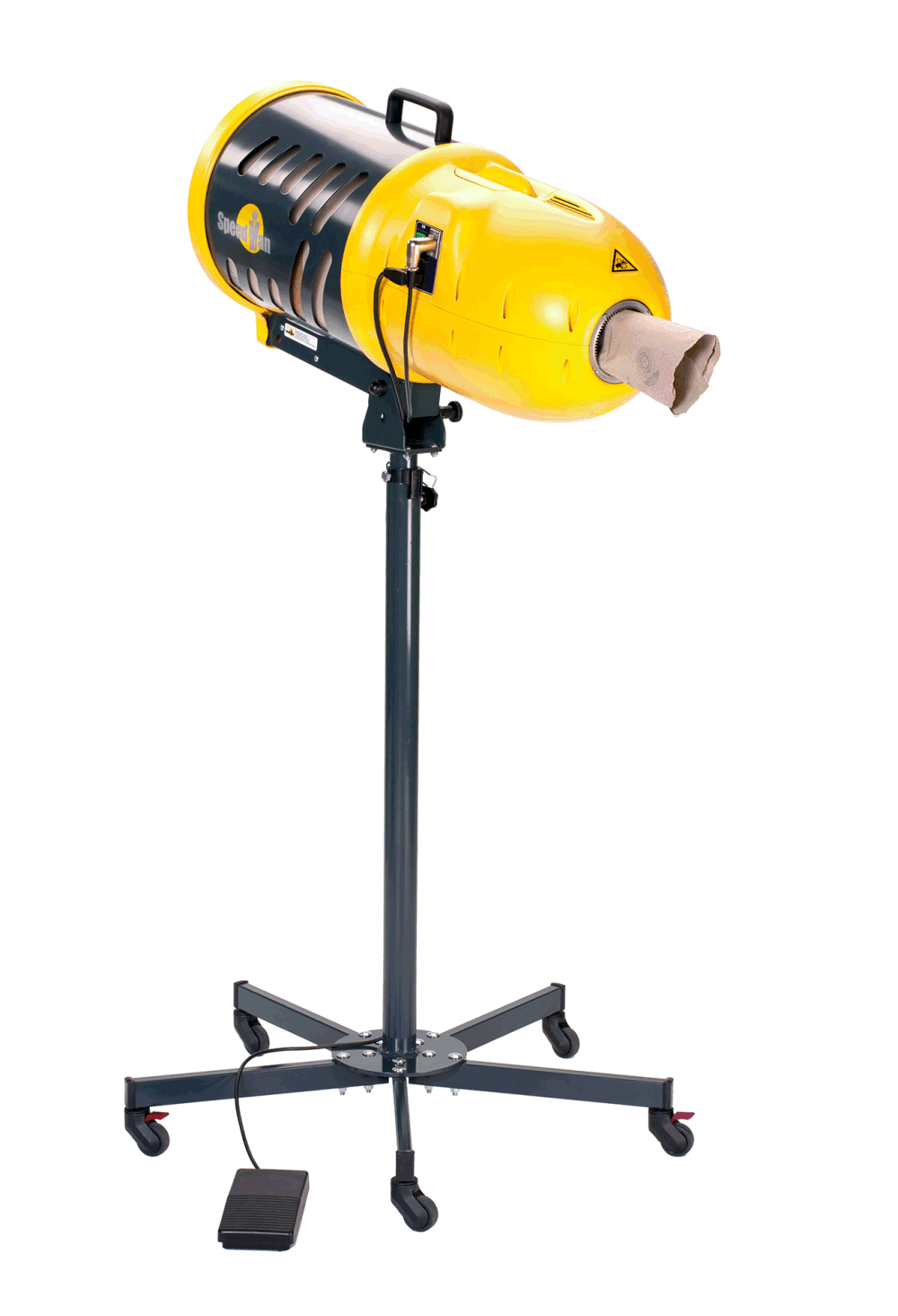 3.
Best starter system: Speedman box

If you don't have the same output requirements that necessitate a Speedman Pro machine, you can invest in a low-cost model using the same 100% recycled paper: the Speedman box. This compact and mobile solution is ideal for small businesses needing a simple but convenient method of dispensing eco-friendly packaging. The box has a tear-off panel on the front to reveal the dispenser that helps the paper to be quickly and smoothly pulled out, torn by hand and positioned in your cardboard box.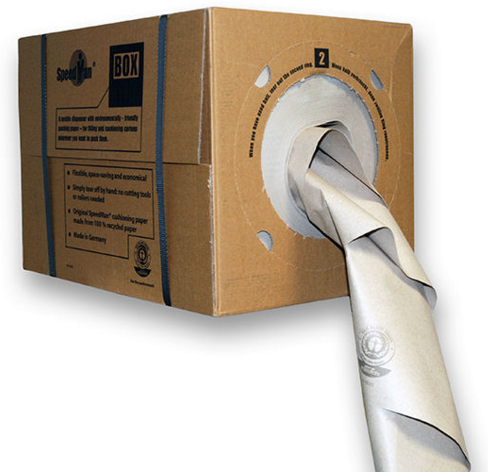 4.
Most aesthetic: Shredded paper

Many ecommerce businesses want packaging that goes above and beyond the essential protective qualities. Our shredded paper, configurated in ZigZag or straight shreds and an array of attractive hues satisfies this need for highly aesthetic packaging that doesn't sacrifice efficiency. Simply grab and pack the shredded Kraft paper into the empty spaces within a box. Reusable, recyclable and biodegradable, this gift packaging challenges the negative stereotypes surrounding the environmental harm of excessive luxury packaging. The 4mm or 2mm strips work their way into even small spaces to cushion impacts and protect small items such as candles, cosmetics, jewellery or general gifts.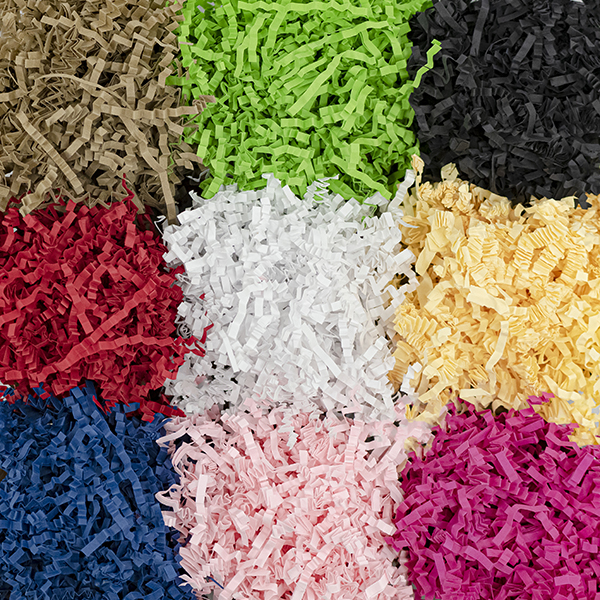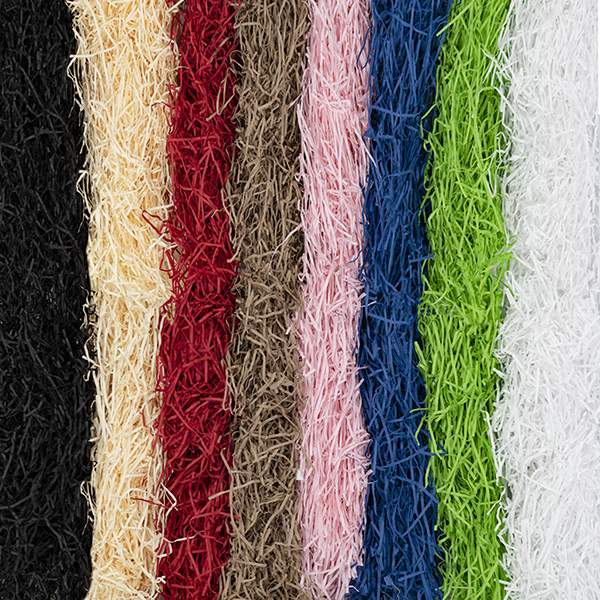 5.
Most sustainable: Shredding machines and Speedman paper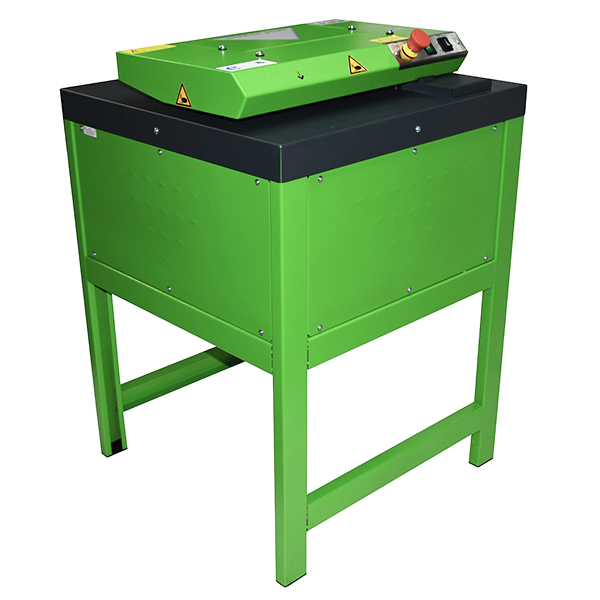 It is common for businesses to receive a lot of packaging through their various suppliers; Kite supply a way to reuse these materials as effective void fill. A shredding machine can convert cardboard waste into compact shreds to be packed around objects in a carton. There are five different models present on our website which shred card to different widths at varying speeds to tailor toward the needs of your specific operation. This is an excellent long-term investment designed to save you money on packaging products whilst conserving raw materials.
In tied first for the title of 'Most sustainable', appears our Speedman range once again. The high quality 70gsm paper is 100% recycled and recyclable, demonstrating the perfect execution of a circular economy. As a result, it is the winner of a Blue Angel award for it's environmentally friendly qualities. The different dispensing systems make it an adaptable solution for any business.
Spoilt for choice? Our staff are all well trained on our product ranges and capable of recommending systems specifically suited to your requirements.
Paper void packaging is rising in popularity in accordance to the continued reign of eco-conscious alternatives to plastic. Protect your brand image by making the switch now and satisfying the rising customer demands for sustainability.