Who's excited for the royal wedding?
With tomorrow's royal wedding fast approaching, we can't help but notice everyone seems to be getting in the celebratory spirit. When it comes to a wedding, one thing's for sure, everyone loves to see the table of gifts. So when it comes to the whole process of wedding gifts, people like to pack their presents in a way that's sophisticated and elegant yet highly protective of its contents. So let's take a look through some of the ideal gift themed products we have on offer that can give the ultimate gift packaging for weddings...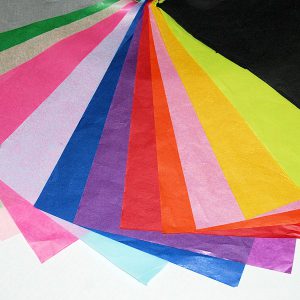 Tissue Paper Firstly, a popular classic in the gift packaging sector is that of vibrant tissue paper. Our kaleidoscopic range of translucent tissue paper is perfect for decoratively wrapping your gifts in a bright, fun way whilst also offering a protective inner layer. Our colourful array of tissue paper is available in over 15 colours so everyone can choose the right colour for their gifts.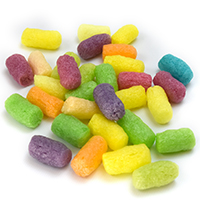 Ecoflo Another ideal, interior product for gift packing is that of the elusive Ecoflo we have on offer. This environmentally friendly solution adds character to your gift wrapping whilst the new bride and groom have to sift through the loose fill chips to find their gift. There is a choice of bright white to match the whole wedding theme or you can go with the vibrant, multi-coloured Ecoflo for a splash of colour.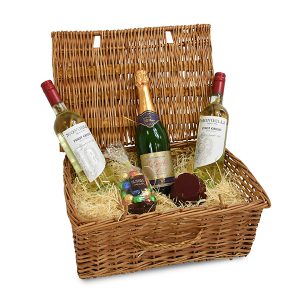 Wood Wool This one is sure to add an effortless, chic style to your gift as its sophisticated, vintage-esque composition is the perfect interior décor for a wine basket. Its lightweight, protective materials are biodegradable, offering the perfect, classy solution for presenting wedding gifts.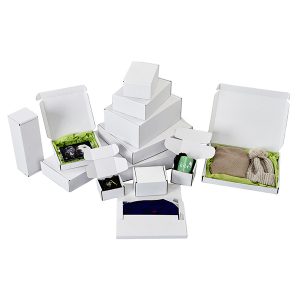 White Postal Boxes & Cardboard Boxes One important element of the day is all the special photos captured and packing them in albums to remember the big day is a symbolic tradition for most families. If you want to a straight forward solution for storing them, our bright white cardboard boxes offer the ideal exterior and our white postal boxes can be used to send photo albums to loved ones.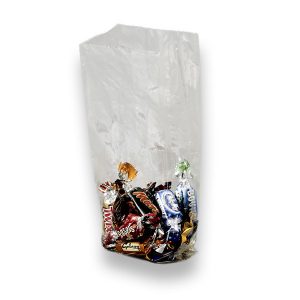 Lastly we thought we'd add that if you're looking to make simple yet effective confetti bags which can be decorated with white ribbon, our clear gift bags are the perfect solution which can stylishly display the celebratory confetti! We hope everyone enjoys the royal wedding tomorrow, we'll be sure to be celebrating!