Why Label It? Kite Investigates….
The importance of careful labelling has been dominating the news lately, with the (perhaps deliberate) mislabelling of meat products now an international story! The 'Horse Meat Scandal' has got everyone thinking about how much of an impact incorrectly labelled packaging has, not just within the food industries, but in the retail and clothing sectors too.
The way you package and label your product is extremely important for any business, large or small because it protects the goods inside not only from physical damage, but also from chemical and microbiological invasion. Labelling also provides a medium for presenting important information to the consumer, making it a vital component in ensuring that your goods are not tampered with and arrive in pristine condition.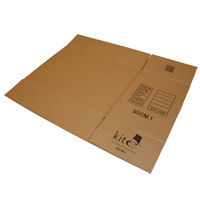 Stick With Kite For Your Labelling Needs!
At Kite we offer a variety of pre-printed packaging products that make labelling a breeze.
Our recently launched range of 'Handle with Care' boxes are a great example of this - these sturdy double wall boxes have a clear print on the side to instruct couriers, stackers and other handlers to treat them with care. Similarly our BDCM boxes also have a print directly on the box, which can be used to quickly identify the contents.
Alternatively, use our standard printed tape to apply your own labels to boxes and other packaging - it is available with a range of different prints, from 'Fragile' to 'This Way Up'.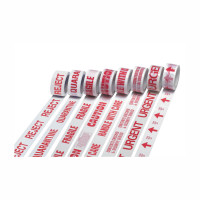 You can even print your own message with our custom printed rolls, which let you add your own branding and logos to your products as well. If you just want to attach a flyer or paperwork to the package, use one of our handy document enclosed wallets.
Colours
You could use colour to identity packaged goods - try applying coloured bag sealing tape or cable ties to differentiate between different packs, or use a different colour pallet wrap to make certain pallet loads stand out from the rest of your goods.
So what are you waiting for? Get labelling today and ensure that your business isn't hit by a mislabelling scandal!