What is a Mini Air machine used for?
Mini Air machines inflate durable and recyclable plastic pouches or quilted layers that can then be used as highly effective void fill or wrapping material when packaging breakable items. Varying styles of air cushion can be used with these machines to produce different results, making the Mini Air a versatile multi-functional device that can greatly increase packing productivity. Each machine uses automation to increase efficiency and save a comparatively large amount of space since the film arrives flat on a roll ready for inflation, unlike bubble wrap, for example.
What type of cushions are compatible with a Mini Air Classic?
The Mini Air Classic enjoys greater versatility than the Easi version and can be used with wrapper tube film in addition to the filler cushions and wrapper quilt film also compatible with the smaller machine. These tubed cushions provide strong shock absorption and fill empty space in a box while also being able to bend around or between products to offer block and brace protection.
The filler cushions, all of which are fully recyclable, come in three sizes to adapt to different requirements. These pads are standard rectangular pillows that act as reliable shock absorption, void fill and layering protection once inflated by the machine. If your items warrant wrapping or interleaving, however, our wrapper quilt air cushions are the most suitable with their textured surface creating folds that easily mould around the products themselves. This acts as a premium version of bubble wrap with each air pocket providing a strong barrier against any impacts that could potentially damage the contents of a package. Moreover, the cushions are 99% air and 1% plastic, making their manufacture considerably more eco-friendly.
What scale of business would need a Mini Air Classic?
The Mini Air Classic is an excellent mid-range solution for medium and large-sized operations that require an output of between 100 to 400 parcels per machine per day. This automated system produces 8-18m of film per minute, dependent on the specific demands of the business which can be scaled appropriately thanks to the easily adjusted settings.
Why choose the Classic machine?
The Classic version of our air cushion dispensing machines is a great all-round solution for those seeking scalable versatility without the expense of the top-of-the-range model. The expanded range of compatible cushions equips the user with an excellent selection of void fill and layers for small, medium and large boxes in addition to wrapper tubes and quilts which also boast size variations. This means that companies posting parcels that regularly differ in size can have a single multi-functional machine capable of adapting to the specific needs of the parcel.
What warranty does this void fill machine come with?
The machine is virtually maintenance-free and includes a 12-month return-to-base warranty (warranty does not cover consumable parts such as belts and blades, nor damage caused by misuse of the machine. The machine must be returned to Kite Packaging in Coventry). All machines and films undergo rigorous testing procedures to ensure that they meet our high standards. As a result, our machines have a much lower failure rate than equivalent machines in the market.
Full instructions on how to use the Mini Air machine can be found in the easy-to-follow handbook (click to download a PDF version), and our online video demonstrations show you how to do everything from starting up the machine to using air cushions.
Mini Air calculator: Use our comparison tool to see how much you could save
Cushions used in conjunction with the Mini Air machine:
Filler cushions - filler cushions are the ideal solution for cushioning and void fill and can be used as a great alternative to loose fill, bubble wrap and many other packaging materials.
Wrapper tube film - wrapper tube film is ideal for corner protection, blocking and bracing, layering and also for void fill.
Wrapper quilt film - wrapper quilt film is the ideal solution for wrapping, layering and interleaving.

Filler 200/100
Ideal for small sized voids and layering.

Filler 200/150
Ideal for medium sized voids.

Filler 200/200
Ideal for large sized voids.

Wrapper tube large
Use for void fill and block & brace.

Wrapper tube small
Ideal for corner protection, blocking & bracing, layering and medium / large sized void fill.

Wrapper quilt large
Ideal for wrapping, layering & interleaving.

Wrapper quilt small
Ideal for wrapping, layering & interleaving.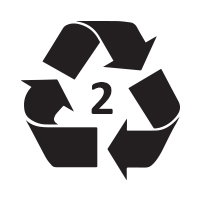 Click here for our recycling guide
The benefits of air cushions over traditional void fill materials:
Cost efficient: 1 roll of Filler Mini Air cushions is equivalent to about 15 bags of loose fill chips or 10 rolls of large bubble wrap (*Comparing filler 200x200mm, 900m cushions to an industry standard 15cu ft bag of loose fill chips and 1500mm x 50m roll of large bubble wrap.)
Space-saving: As they are inflated on demand, air bags take up much less storage space than loose fill chips or bubble wrap
Presentable: Air bags are less messy than loose fill and are a more presentable way to protect your product
Versatile: One machine can be used to produce different types of cushion for void fill, corner protection, wrapping and more.
Environmental benefits: Our 200 x 150mm 13mu filler is the perfect addition to those wanting to be more environmentally friendly. It is produced using 35% less plastic without jeopardising quality, price, strength or appearance Not only is it produced using 35% less plastic, there is now also 29% more on the roll, meaning fewer roll changes, less cardboard core waste and fewer shipping movements - with all of these having a positive impact on the environment.
Quality manufacturing & testing
Our machines are manufactured to the highest standards and comply fully with EU EMC & LVD Directive 2006/95/EC. The following standards are noted:
EN60335-1:2012 + A11:2014
EN60335-2-45:2002 + A1:2008 + A2:2012
EN62233:2008
EN55014-1:2006 + A1:2009 + A2:2011
EN55014-2:1997 + A1:2001 + A2:2008
EN61000-3-2:2006 + A1:2009 + A2:2009
EN61000-3-3:2013
Video:
Setting up the Kite Mini Air machine
Watch how to set up the Mini Air system, including adjusting temperature and air volume settings and loading rolls of air cushion film.
When receiving your Kite Air machine, unpack everything from the box. There is a list within the Mini Air guide detailing what should be included.
Please read the Mini Air guide before using the machine.