Single wall cardboard boxes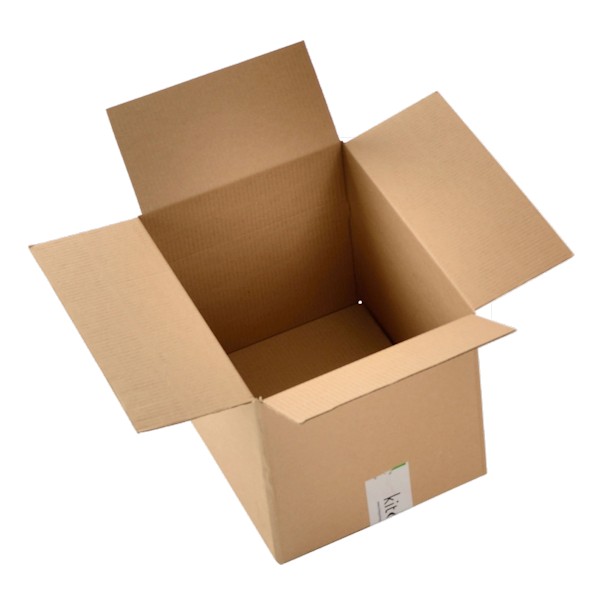 For many of our customers, single wall boxes provide the high-quality protection and reliability they require at an affordable price. Our single wall cardboard boxes are one of our most popular products and can be purchased through our website at cost-effective prices. Unlike our double wall corrugated boxes, single wall boxes feature a single layer of sturdy quality cardboard. With a variety of dimensions and sizes, single wall cardboard boxes are highly adaptable and can be used in both professional and personal applications.
Recycled content ranges from 60% to 90%. All of our single wall boxes are vegan friendly.
If you have any additional questions, please feel free to contact our customer support team. Our trained sales team are available to ensure that each of our customers finds exactly what they are looking for.
Thanks to a secure, durable four-flap design and flat-pack shipping method, both individuals and businesses can benefit from the reliability and portability of our products. Perfectly suited to a variety of consignment applications, single wall cardboard boxes are a durable and cost-effective solution to more expensive cardboard products. Whether you are shipping products to customers across the UK, relocating your business or place of residence so require removal boxes, or simply looking for long-term storage options, our single wall boxes can get the job done.
Our sturdy single wall cartons are delivered flat, ready for you to make up by taping the bottom and top flaps. We recommend using one of our tape dispensers. All of our single wall boxes are a standard brown colour on both the inside and outside. Some of the flaps are printed with our logo, a barcode and the size reference.
Sizes shown are the internal dimensions of the single wall box once constructed, and in the order of: length x width x height .
Multiscored boxes
Some of these single wall cartons have the added advantage of being multiscored. This allows you to reduce the depth of your carton to a pre-scored dimension, by cutting down the existing slots (between the flaps) and folding along the pre-scored crease. Multiscore depths, where applicable, are marked in the table. Multiscores are located inside the box.
Video:
What type of box do I need?
Compare single wall, double wall, Enviro boxes and extra heavy duty boxes. Discover which is best for your product.
We sell various types of boxes, from standard duty single wall to extra heavy duty.
Single wall boxes are identified by the prefix 'CSW'.
Heavy duty Enviro-boxes have a clear 'Enviro' print on one of the flaps.
Double wall boxes have a code starting 'CDW'.
Extra heavy duty boxes are labelled XHD on one of the flaps
Our single wall boxes have a single layer of corrugated board. They are our best value option for packing lightweight goods. Enviro-boxes are made from a thicker and more rigid single wall board. These are suitable for slightly heavier goods. Double wall boxes have 2 layers of corrugated board, making them our strongest general-use boxes.
Extra heavy duty boxes are manufactured from extremely strong cardboard and are suitable for very weighty goods.
Video:
How to use multiscored boxes
Learn how to adjust the height of multiscore boxes using one of our safety cutters
Watch a demonstration video on how to adjust the height of multiscore boxes using one of our safety cutters.
Many of our cardboard boxes have multiscore lines that allow the height to be adjusted.
We sell a box cutter that enables this to be done quickly and safely, due to its retractable blade.
Multiscore lines are clearly visible, look at the table on the box page for their height.
Using the knife, cut down each corner to the height you require.
Insert your items, then fold down the flaps to the new height.
Video:
How to measure a product
A demonstration on how to measure your product correctly, and choose the right box.
Step 1:
How big is your product? Standard box dimensions are given in the order length x width x height. Measure the length with a tape measure. Next, measure the width. Measure the height / depth.
Step 2:
Select a box that is slightly larger in all 3 dimensions. This will allow for extra padding to protect your product. You will need the INTERNAL dimensions of the box. Depending on the board grade, this could be up to 10mm less than the external dimensions. To check that your box is the correct size, measure the length, width and height on the INSIDE of the box. All dimensions provided for our boxes are internal.
Step 3:
Wrap your product in a suitable padding material and place inside the box. It should be a snug fit to prevent movement.
Step 4:
Close the box and seal with tape or strapping as required Consider our custom logo printed tape for a cheap branded sealing option.
Other videos: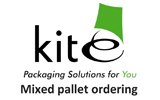 How to order a mixed pallet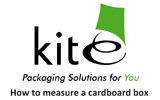 How to measure a box