Attached lid containers
A versatile range of products, suitable for a wide range of industries including postal, storage, parts and retail. These unique products are designed to solve handling, storage and logistic problems within the supply chain.
Designed to provide safe, efficient handling and storage of goods our attached lid containers form the perfect reusable or multi-trip packaging solution. Stackable when full and nestable when empty. The innovative lid tessellation design of our green lidded version provides neater stacking, allowing for up to 10% greater vehicle fill and once empty and nested the lid design causes the lids to secure in a vertical line, meaning no lid overhang. The intelligent hinge design allows quick and easy removal and attachment of lids. The attached lid container works effectively and efficiently as a stand-alone product and is even more impressive as part of a system.
We supply black and black with green lid boxes. Black with green lid boxes have a repro base and virgin material lid. It has the benefit of a strong lid, meaning the stacking load is strong; the rest of the container is produced from recycled material with a focus on the environmental benefits. Suitable for all requirements up to extra heavy duty. Black boxes are made from solely repro material, meaning they are ideal for up to heavy duty requirements. The boxes are 100% recycled, base and lid included.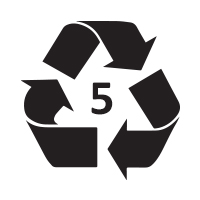 Click here for our recycling guide