Security seals
Standard security seals
Our polypropylene pull-tight security seals are designed for securing a variety of plastic bags, waste sacks, containers and tote boxes. This range of seal offers complete tamper-evidence for businesses as once they are sealed, they cannot be opened without being broken. The seals have an average breaking strain of 21kg, strap length of 250mm and feature unique numbering for identification.
Tear-off seals
Our range of tear-off security seals offer the same tamper-evident security as our standard security seals, but with the benefit of a tear-off strip which allows the seal to be broken by hand. These seals are manufactured from polypropylene and have 300mm strap length. These are the ideal securing agents for sealing bags, sacks, tote box lids and roll cages. The moulded rib on the reverse side ensures correct entry during application.
Attached lid container seals
Do you want to make sure your containers are securely sealed? Our effective, polypropylene container seals are the perfect securing solution for attached lid containers in the UK. They are suitable for use with our range of attached lid containers. Once teamed with the right container, these seals will ensure a good, reliable level of security for businesses. When inserted into the specifically designed slots, these seals must be broken in order to gain access to the container, making for a tamper-evident security solution.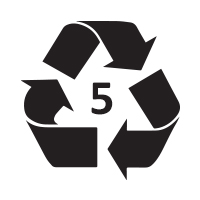 Click here for our recycling guide