What are security seals?
Manufactured from a super strong polypropylene, these seals are designed to secure a variety of plastic bags, waste sacks, containers and tote bags. Kite's range of security seals include a standard version, tear-off seals and attached lid container seals. All variations are united in being tamper-evident security seals that cannot be opened without being broken once sealed.
The standard style have an average breaking strain of 21kg, strap length of 250mm and feature unique numbering for identification. We supply these plastic pull operated seals in either yellow or black.
The tear-off seals are unique due to their tear-off strip which allows the seal to be broken by hand. The moulded rib on the reverse side ensures correct entry during application; ease of use and efficiency is integrated into both the initial sealing and subsequent removal of these security ties.
The attached lid container seals are inserted into the specifically designed slots in our range of compatible containers. These seals must be broken in order to gain access to the container, making them an effective tamper-evident security solution.
How do you use a security seal?
Each style that we supply operates slightly differently, as detailed above, though they generally work by threading the strap length through the attached device and pulling secure. This creates a strong seal that can only be pried apart by breaking the strap. They are quick and intuitive to use as a reliable securing agent.
What are the benefits of using a security seal?
Tamper-evident security seals are ideal for transporting high value goods with peace of mind or simply creating a strong bond to hold closed large or weighty sacks of product. The devices are intelligently designed to create considerable strength without using large amounts of plastic, making them a more cost-effective and eco-friendly method of sealing bags than many alternatives.
The simple design makes them an easy product to integrate into busy warehouse or building operations without the need for specific training.
Made from PP, they are able to be recycled after use.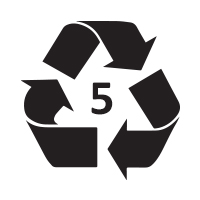 Click here for our recycling guide