Bale strapping
When transporting heavy loads the correct equipment is essential to ensure they are secure, as if not done correctly, this can have a catastrophic outcome, for not only the business but also the safety of others. Purchasing strapping that won't let you down is essential, so you can secure every load with confidence.
Also known as baling tape or bale press strap, our range of bale strapping is the ideal solution when compacting bales or awkward loads. It is a strong safe material that is simply hand tied or used in a baler or waste compactor. Bale strapping does not tear or fray and can be used in conjunction with heavy duty steel buckles and a basic tensioning tool. Possible to re-tension.
The diameter of each core measures 62mm.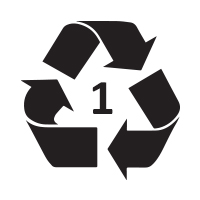 Click here for our recycling guide