Corded polyester strapping
The perfect solution for heavy duty applications. Our reels of corded strap (also known as non-woven polyester cord strapping) is a high quality, strong solution to securing products of all shapes and sizes. Made up of polyester filaments that are glued together, this strapping is extremely durable and has a high breaking strain. All of the reels have a 76mm diameter core.
Typically used for the same application as other strapping materials, cord strapping offers great strength and high breaking strain making it ideal when securing heavy pallets, containers or for bundling industrial items. Available in 13mm, 16mm and 19mm widths.
Cordstrap is stronger than standard polypropylene (PP) strapping or polyester (PET) strapping. It is also substantially lighter than steel strapping, making it more user-friendly.
The strapping can be sealed with our 12-19mm strapping tensioner tool and our 12mm, 16mm and 19mm galvanised steel buckles.
For quick and simple dispensing, see our corded polyester strapping stand.
The diameter of each corded core measures 76 mm.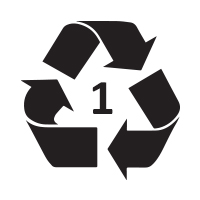 Click here for our recycling guide
Video:
Corded polyester strapping reels
Watch a demonstration on our corded polyester strapping reels
Our high strength corded strapping is used to secure heavy loads. It is a great solution for heavy duty applications as it is extremely durable and strong.
Ideal for securing pallets, industry tools and containers. See our range available in a variety of widths.