Heat Sealer Tutorial – Make your Own Bags
Last month we launched a new range of bag heat sealers, so this month we thought it would be a good idea to give you some nifty new ways to use them. Did you know that it is possible to make your own custom sized bags from layflat tubing?
If you are a small business or online trader, this is a fantastic way of creating your own custom sized packaging at an extremely low cost - why have plastic bags made to order when you can do it yourself?
Make your own sealed bags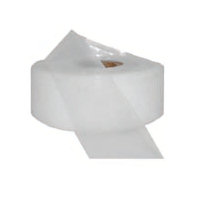 All you need is a roll of polythene layflat tubing and one of our heat sealers with a built-in cutter. Using the heat sealer is quick and simple, you don't need to be a packaging expert:
Feed the layflat tubing into the heat sealer to your desired size
Push down the sealer arm to seal the bottom of the bag
A red lid shows as the machine is applying the heat seal
Use the heat sealer cutter to separate the bag from the roll
Fill the bag with your chosen product
Seal the other end using the heat sealer
There you have it - your own custom sized packaging!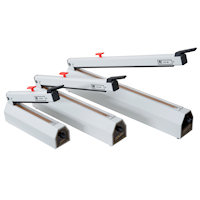 Limitless customisation
By using different widths and thicknesses of layflat tubing you can create just about any size and style of polythene bag, from small screw bags commonly found in hardware stores to large heavy duty bags for engineering equipment or protecting items of furniture. There is no need to stock a variety of different sized bags, as one roll of tubing and an impulse heat sealer can be used to make many.
Heat sealed pockets keep out moisture and protect from dirt, as well as providing a great way of bundling together smaller goods.
Why not watch our online demonstration video to find out more?