How To Package A Couch Or Sofa – The Packaging Doctor
The Surgery Is Now Open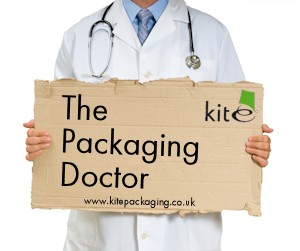 Hello Doctor,
I work for a company that manufacturers bespoke stitched items for a wide variety of clients. These can range from small items such as clothing to larger products where we specialise in upholstered furniture. Most recently, we have had an exciting project manufacturing a birthing couch for a maternity hospital. These are couches that are designed specifically for women in labour due to the height and width.
We need to send this to the client so that it arrives in good condition, it will be sent via a secure courier so and already has some protection for the edges and legs, however I'd like a suggestion regarding protecting the whole product from outside elements. Can you help?
Many Thanks, Scott
Hi Scott,
Sounds like a very interesting project. You must have had to learn a lot when making such a specialist item. I can only assume that this is quite an expensive item and therefore it would be nice to package it in such a way that shows value as well as protecting it.
Our polythene heat shrink film is best suited to large single products, and gives the product a highly professional image - ideal for such a high value item. Polythene heat shrink film rolls have a full width of 2.4m and come on a 75m roll, so you have plenty of material to ensure the entire item is fully covered. This is much better than something like pallet wrap for your product as it is less awkward to apply on unusually shaped items.
You will also need a pallet shrink gun to apply the film, or a heat source that will evenly distribute heat to mould round the product and sufficiently protect it from dirt and moisture. I would recommend a Ripack gun, which is simple to use and has an 8 metre cable so that you can work your way around the product easily.
Good Luck, The Packaging Doctor

Note: All the packaging problems our doctor receives are real queries from customers or non-customers.
If you have a packaging problem that needs diagnosing
get in touch on Twitter @kitepackaging
or email packagingdoctor@kitepackaging.co.uk