How to package boxes of candles - The Packaging Doctor
Lighting a candle is a ritual treasured by many to help unwind or simply enjoy a pleasant fragrance within their home. Typically contained within a glass vessel of some kind, a handmade or wholesale candle seller needs to carefully consider their packaging in order to ensure that the customer experience is as simple and soothing as the use of their product. Nobody wants to unwrap a broken or damaged order. When packaging multiple candles, this issue is amplified further.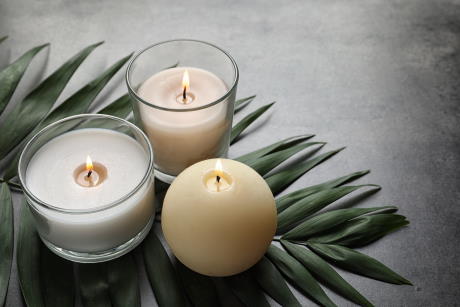 Dear Doctor,
My candle-making business skyrocketed over lockdown when I took it online. I've been using your cardboard boxes for individual items quite happily but with shops reopening, I now want to send out larger boxes of stock for them to display in-store. These boxes would ideally carry 27 candles of 7 x 7 x 9cm each. To suit my rustic handcrafted aesthetic, my candles are in glass jars with a lid, so I'm very concerned about breakages in transit. Do you have any suggestions?
All the best,
Elliot
Hello Elliot,
I understand your predicament; despite seeming rather sturdy, the glass exterior of candles can make them fragile items. When you have handmade a product, breakages can be especially devastating!
Firstly, I would recommend a double wall cardboard box that features a dual layer of corrugated board perfectly suited to heavy items. For your measurements, a 305 x 305 x 305cm size would be best to provide 3 layers for a tight fit with minimal movement. The advanced construction of these boxes offers additional cushioning protection while remaining a very low-cost solution.
With multiple glass items, dividers are essential. Kite provides universal dividers that are excellent for a range of items including drinks bottles and of course, candles. A 10 x 10cm setting would create 9 cells per layer for you to fill with each jar, totalling 27 altogether.
To create secure layers, I would use our purpose-made single wall layer pads which provide ample stability while remaining very economic. A durable corrugated cardboard style would work perfectly.
For wrapping the candles themselves, there is none better for guarding against damage than our revolutionary hivewrap. Fully recyclable and biodegradable, this paper leverages the strength of the hexagon to provide excellent shock absorption. The interlocking honeycomb cells adhere to each other, making the packing process quick and easy while eliminating the need for any tape or glue. See the sustainable alternative to bubble wrap in action by visiting our product page and watching the featured videos.
Used in conjunction, your full range of 27 candles should reach any supplier in immaculate condition all while making minimal impact of the environment. Like with any prescription, it's important not to omit steps in an attempt to cut costs as the resultant harm to your products will pay the price!
Wishing you all the best with your homemade candle business and don't hesitate to get back in touch if you have any queries.
All the best,
The Packaging Doctor
Note: All the packaging problems our doctor receives are real queries from customers or non-customers. If you have a packaging problem that needs diagnosing get in touch: Twitter @kitepackaging or email packagingdoctor@kitepackaging.co.uk