How to package calendars – The Packaging Doctor
With so many important dates coming up in the next few months, including Peak Packaging Monday, Black Friday, Cyber Monday and of course Christmas and New Year, we often need calendars to keep track! This week, The Packaging Doctor helps a business with a packaging solution to send out the calendars they produce to customers, to ensure those special dates are noted!
Dear Doctor,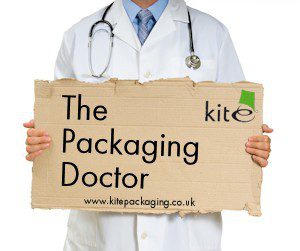 As we head towards the beginning of December and the countdown to Christmas, I am looking for packaging to protect my calendars as I send them out to customers in the post.
The calendars are A4 in size, with a depth of 10mm. I would like to wrap them in festive paper before placing into a protective solution, suitable for mailing. It would be great if the packaging was presentable as these calendars are likely to be Christmas gifts!
What do you think I should use?
Kind regards,
Lesley
Hi Lesley,
There are a number of key calendar dates approaching, including Peak Packaging Monday, Black Friday, Cyber Monday and of course, Christmas, so we understand how important it is for companies to get their packaging materials prepared!
Firstly, we propose wrapping the calendars in coloured tissue paper. Our tissue paper is ideal for gift wrapping and is chlorine and acid free. We suggest using red and green tissue paper to give the calendars a festive look, and these bright colours will create an eye-catching, presentable package.
To protect the calendars whilst they are being mailed to customers, we recommend using our white postal folder wrap (347 x 242 x 20mm). Suitable for items such as picture frames, documents, drawings and your calendars, these postal boxes are made from highly protective corrugated cardboard, providing excellent protection whilst the products are in transit.
To make it easier for our customers to calculate their postage costs, our high quality postal boxes adhere to the Royal Mail PiP guidelines, and the folder wraps we are proposing are classed as a large letter. Sealed using a secure adhesive peel and seal strip, the boxes have a white outer finish, which creates a presentable package for your customers to receive.
We hope that you like the samples you will receive soon, and hope you choose to use them to post your calendars. Remember to mark Peak Packaging Monday in your calendar for next year as a reminder to prepare for the peak season!
Best wishes,
The Packaging Doctor
Note: All the packaging problems our doctor receives are real queries from customers or non-customers. If you have a packaging problem that needs diagnosing get in touch:
Twitter @kitepackaging or email packagingdoctor@kitepackaging.co.uk