How To Package Jam – The Packaging Doctor
Since the doors of my surgery last opened, we have well and truly entered, and embraced, the fact that summer is now officially upon us.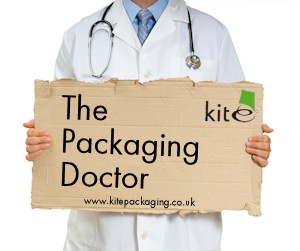 Summer isn't complete without a good old fashioned picnic with family and friends. Let's face it; we are a nation who loves a good cup of tea and slice of cake!
Today in the surgery we meet a jam maker who is looking for a solution to protect her items against damage. Read below my latest dose of smashing advice that will ensure her jam safely reaches all those cake lovers plates this summer…
Hi Doctor,
I am a keen jam maker, and have been selling my produce in farm shops, craft fairs, and local food and drink festivals for the past three years.
I took the plunge this year and decided to transform my hobby into a career, and launch an online business.
I'm pleased I did, as my business is doing great! I am however facing an issue with the delivery of my goods. The jars are getting damaged through transit, which is really disappointing, even though I use lots of packaging.
I currently use bubble wrap, tape and boxes. With the amount of complaints we are receiving, we have decided that we need to start using something else.
What would you recommend?
Thanks,
Milly
Hi Milly,
Thanks for your question in the surgery today. Firstly, congratulations on the success of your new business venture! Now, let's get this sticky situation sorted…
Our Air Shock Packaging is the perfect solution for you. Air shock is a brilliant, flexible alternative to bubble wrap. It is designed to protect fragile items. From ceramics to electronics, we have a pack size that suits all of our customer's needs.
I diagnose a dose of our bottle packs to accommodate your jam jars. Bottle packs are specifically designed to protect bottles of wine, but provide a highly protective shield against glass, ideal for your jars. They resolve the inconvenience of using lots of boxes and tape, saving time, space and costs within your working operation.
They are really simple to use too. Simply feed the corner of the inflatable pouch over the compressor nozzle, inflate a pack using an air compressor, and insert your jars.
Your jam jars are instantly cushioned and packed ready for transit. All of our air shock packaging is complete with a box, which the bottle pack fits snugly into. This helps add extra protection during transit and looks professional on arrival for your customers.
Why not add a company logo to the box through a sticker or label? Adding extra branding will help promote your new business even more.
Hope this helps!
Best wishes,
The Packaging Doctor

Note: All the packaging problems our doctor receives are real queries from customers or non-customers.
 If you have a packaging problem that needs diagnosing get in touch on Twitter @kitepackaging or email packagingdoctor@kitepackaging.co.uk