Open top antistatic bags
Packing sensitive electronics in antistatic bags is a simple way to protect from static electrical damage. These pink antistatic bags are coated with an antistatic agent which dissipates any static before it causes damage to the contents. Suitable for both storage and shipping of non-sensitive components, these open top antistatic bags are low-cost, easy to use and keep your products clean and moisture free.
Our pink antistatic bags are pre-printed with the industry recognised ESD hazard warning logo, providing an additional reminder that the contents are susceptible to static damage. Dimensions shown are opening width x length.
These low cost antistatic bags are made from 300 gauge (75 micron) polyethylene, suitable for sealing with any of our heat sealers for secure closure. We also supply this product with a resealable top if you need a reusable alternative.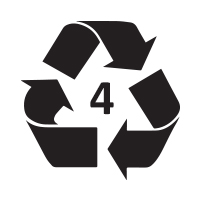 Click here for our recycling guide