Reclosable antistatic bag
Perfect for the storage of non-sensitive components, resealable anti-static bags can be reused making them a cost effective choice. Designed for use in static controlled environments, our pink reusable anti-static bags are quickly and effectively sealed with an easy to use grip seal.
Made from 300 gauge (75 micron) polyethylene, these strong bags can also be heat sealed for a more permanent closure. White strips enable easy labelling. Dimensions shown are opening Width x Length.
With a range of popular sizes of reclosable anti-static bags in stock, we are the number one choice for specialist protective packaging. All of our pink grip seal anti-static bags are pre-printed with the ESD industry standard logo for universal recognition of sensitive contents.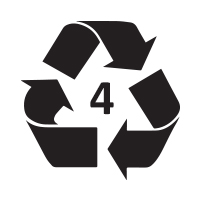 Click here for our recycling guide