Open top metallised shielding bags
Open top metallised shielding bags offer excellent Faraday cage protection against damaging static charges. Dimensions shown are opening Width x Length.
With a metal film layer, metallised shielding bags protect even sensitive components from static damage. Once heat sealed, these specialised static shielding bags create the Faraday cage Effect by containing the charge from an ESD event to the outer surface of the bag, ensuring the sensitive contents remains protected.
Unlike standard pink anti static bags, our superior ESD bags provide three categories of protection; anti static, dissipative and shielding. We stock a range of nine popular sizes of open top metallised bags ranging from 4 x 6" up to 18 x 20" suitable for a host of sensitive components such as PCBs. All of our shielding bags are pre-printed with the universally recognised ESD warning symbols.
Our metallised bags are sufficiently transparent so the contents can be easily identified without removal. Metallic bags can be sealed using a standard heat sealer.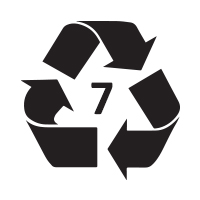 Click here for our recycling guide