Kite Packaging Group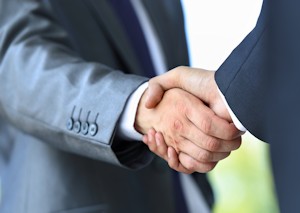 Kite history and ethos
Kite Packaging was founded from scratch in 2001 with a unique vision - To be the premier packaging supplier in the UK with a philosophy of employee-ownership.
At Kite we believe that "customer satisfaction matters so much more when you own the business", and so, from the moment Kite Packaging was founded, we established it as an employee owned business so that every single employee could share in the benefits that come from giving great customer service.
Our belief in employee ownership is a key founding principle of Kite Packaging because at the heart of every good long term relationship there has to be a sense of partnership. With our employee partners, our customer partners and our supplier partners there is the simple truth that what is in the long term good of one has to be in the long term good of the other. This has allowed us to invest in our business to build a truly great platform from which to service our customers, support our suppliers and grow our employees. From our earliest days Kite has not only offered its employees the opportunity to become owners, it has been a place where we have nurtured and grown our own talent. When we were less than 1 year old we started our first graduate programme and apprentice scheme and have continued to run both programmes all the way up to the present day.
Since 2001, and with our vision at the forefront of everything we do, Kite has grown quickly to be one of the largest distributors in the UK. We now have 7 sites around the UK which are fully integrated into our national and international supply chain, ensuring that we can deliver the right product on time, at the right price, every time. As the business has grown, we have made sure that no customer is left behind – supplying stock product and basic packaging equipment through our website, and offering a bespoke service to large packaging users, and those who need specialist solutions.
Whatever problem or issue you may have, when it comes to packaging, Kite is here to help.
Kite's offering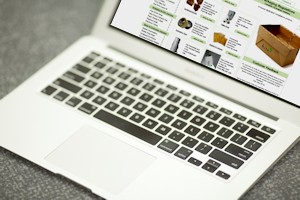 Service provider offering
Our Major Accounts business, focusing on large users requiring mostly bespoke packaging. As well as providing the expertise, design and distribution of bespoke packaging solutions, Kite has a focus on unprecedented service to ensure customer's needs are catered for. To do this we offer a number of supply solutions including stock and serve, JIT, direct line feed and vendor managed packaging as well as service solutions specific to particular industries.
Many of our major accounts are multi-site, with delivery addresses throughout the UK. This service is provided to businesses spending more than £30,000 a year on packaging, or placing a minimum order value of £3,000. To support these customers, Kite has a dedicated team of key account managers assisted by a team of highly experienced packaging technologists.
For more information on our bespoke solutions and services, read more about the industries we specialise in, and to view case studies move your mouse over the bespoke solutions tab in the header.
Online offering
Kitepackaging.co.uk is the online offering of the Kite Group and provides customers with:
Over 2,500 stock products available to order online
Fully automated on-line credit accounts
Free standard delivery with the option to upgrade to a next day service
For many consumers of packaging there is no need for the complexities of bespoke designs or for the dedicated resource to manage the in-bound packaging supply chain. For these customers our aim is to offer the lowest possible prices available in the UK and a quick and simple way to order using our website, which has been designed with usability as the highest priority.
Our customers include individuals placing a one-off order through to businesses buying large quantities of standard product on a regular basis. Online is like every other part of Kite when it comes to customer service, and our dedicated online team are on-hand to answer any queries you may have.
Pan European solutions
The world is becoming a single market place and so to help our international clients and suppliers Kite is a member of KOBRA, a pan-European alliance of like-minded independent packaging distributors.
KOBRA's aim is to offer multi-sited European customers a single European packaging solution, with 26 sites across Europe, €20 million stock and significant purchasing power from an extensive network of suppliers.
Click here to visit the KOBRA website >>
Packaging regulation compliance
Kite provides a bespoke service to help you calculate your obligation under the Producer Responsibility Obligation (Packaging Waste) Regulations. In addition we also run our own compliance scheme for these regulations, Kite Environmental Solutions, which helps customers understand how the regulations work and provides a number of services to audit and report on packaging waste.
Kite regulations and commitments
ISO certification
Kite Packaging holds both the ISO 9001:2015 and ISO 14001:2015 awards. These standards, for environmental responsibility and quality, are a demonstration of our commitment to improving the service we provide.
We also hold BRC certification for global standards for storage and distribution
To view an electronic copy of our latest certificates please click the links below:
Environment
Kite Packaging is committed to minimising our impact on the Environment. From maximising the use of recycled and recyclable materials in our products, and using suppliers who recognise their environmental responsibilities to minimising packaging waste both on-site and through our service offering, we take a proactive approach to supporting our environment.
We are the only packaging company to run a compliance Scheme (KES) for the Packaging Regulations and were one of the first packaging organisations to be accredited with ISO 14001:2004.
Click here for more information on our environmental activities >>
Modern Slavery Act 2015 - statement of compliance
This statement is made pursuant to Section 54, Part 6 of the Modern Slavery Act 2015 and constitutes the Kite Group's Modern Slavery Statement for the financial year ending 31 December 2021. It sets out the steps that the Kite Group have taken to ensure that slavery and human trafficking is not taking place in our supply chains or in any part of our business.
Download Kite Packaging's modern slavery statement >>
Kite Packaging code of ethics & supplier code of conduct
Kite Packaging prides itself on operating to the highest ethical standards. To support this, all our preferred supplier partners and Kite employees are required to sign a 'Code of Ethics & Supplier Code of Conduct' agreement, which outlines both the ethical codes Kite works to in its day-to-day business practices, and the conduct we expect from our suppliers.
Both the Kite Code of Ethics and Supplier Code of Conduct has been prepared with anti-corruption and anti-bribery laws at the forefront, and full awareness regarding transparency when communicating financial results.
To read the full document please click on the link below.
Download Kite Packaging Code of Ethics & Supplier Code of Conduct >>.
Health & safety policy
Kite Packaging is committed to ensuring the health and safety of its employees and to providing a safe environment.