Strapping edge protectors
When it comes to transit, securing pallets and cartons is a non-negotiable factor of day-to-day packing. However, with so much emphasis on health and safety, users can sometimes strap their pallets too tight, causing damage to the load on the top row. Strapping edge protectors are a very low-cost solution that can save businesses money by reducing damages, therefore offering cost-effective protection for preserving palletised goods.
Our edge protectors are designed to sit underneath strapping, preventing tears, bends and creasing to goods that can be caused by strapping alone. Simply place the durable plastic edges on the surface to be protected, place the strapping over the top and tighten. We stock small, medium and large, catering to different widths of strapping. All sizes are black in colour.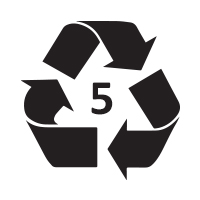 Click here for our recycling guide