How to package Christmas wreaths – The Packaging Doctor
As Christmas is fast approaching, we have all been decorating our houses and work places with Christmas decorations including trees, tinsel and wreaths! This week, a customer needs our help to pack the wreaths he sells to ensure each of his customers receives their order in perfect condition…
Dear Doctor,
My business sells Christmas wreaths so this is the busiest time of year for us!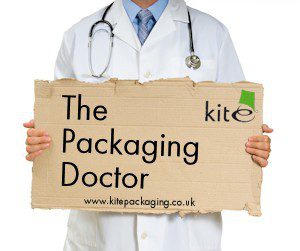 For the past 2 years, we have wrapped the wreaths in bubble wrap and placed them into boxes to send out to customers by courier. However, due to the wreaths being handled in a courier network, some customers have had their orders arrive damaged, which has meant my costs of handling returns have increased
As we try to grow the business, I need to find a more efficient way to pack the wreaths to avoid them getting damaged in transit, but balance this with the cost of the materials I use to pack the goods.
What alternative packaging materials do you think I could use to ensure my wreaths are delivered in perfect condition to the customer?
Kind regards,
Michael
Hi Michael,
With the festive season fast approaching, we appreciate that it is crucial to find the correct materials for packing your wreaths, especially as customers will expect their order to arrive in perfect condition!
Firstly, choosing to use Double Wall Boxes (18x12x12") will provide greater outer protection for the wreaths while they are in transit. Made from two layers of corrugated board, our double wall boxes are designed to offer superior strength and reliability for businesses looking to send goods through a carrier network.
To provide cushioning within the double wall boxes, you could use a Speedman Box, which is a manual paper voidfill system. Compact and easy to handle, the user can pull the required amount of environmentally friendly paper out of the box and use it to wrap around products and fill voids within boxes.
To finish the packages, you may want to add "Handle with Care" labels to the boxes so that additional care is taken when the parcels are handled by the couriers. These labels combined with the packaging alternative we suggest are likely to help ensure the wreaths arrive to customers ready to hang in pride of place on their front doors!
We hope you and your business have a Merry Christmas and a Happy New Year!
Best wishes,
The Packaging Doctor
Note: All the packaging problems our doctor receives are real queries from customers or non-customers. If you have a packaging problem that needs diagnosing get in touch: Twitter @kitepackaging or email packagingdoctor@kitepackaging.co.uk