How To Transport Oil In The UK – The Packaging Doctor
The Surgery Is Now Open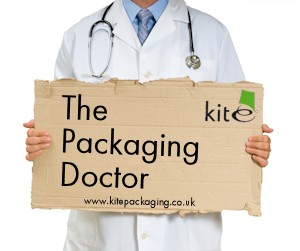 Hi Doctor,
Not sure if this is a packaging problem or not but I need your help! I work for an Industrial Sewing Machine company where we need to send small aerosols of oil and lubricant to different customers and companies. They range from 4oz to 12oz. But we also have bottles of oil (not aerosols) which go up to 2L.We've been sending these for the past few months in the regular post, however just recently they have begun to confiscate a few packages. Knowing that UK mail and the main courier companies both also refuse to take our oil, do you know anyone who will?
Many Thanks, Katie
Hi Katie,
Even though your question is regarding couriers I would think that a simpler way to solve this problem, and to ensure your products aren't confiscated again, is to actually work on the packaging of these products. The UN have developed a specification for transporting dangerous goods and hazardous chemicals, which carry a special certification that tells couriers the product has been packaged to a standard to ensure that they don't cause damage in transit.
Obviously, in order for these requirements to be allocated to your products the current packaging you use will need to be assessed. For oils and aerosols I would suggest a leak-proof box which fits exactly to the dimensions of your product, using a lock in base which makes for easy packing if you are sending out high volumes. They will also need to be protected either in a sealed polythene bag or air pouch, with significant burst and tear resistance.
For many courier companies this specification means that they are happy to transport potentially dangerous/hazardous goods as they have been approved by a well-respected organisation. Bespoke product like this is something Kite specialises in, but this is dependable on your company size. Head over to the bespoke section of the website for more information.
Good Luck, The Packaging Doctor
Note: All the packaging problems our doctor receives are real queries from customers or non-customers.
If you have a packaging problem that needs diagnosing
get in touch on Twitter @kitepackaging
or email packagingdoctor@kitepackaging.co.uk