Packaging For… Antiques – Part Two
Friday's Industry Tips
Happy Friday All,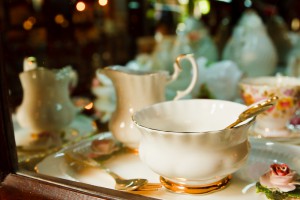 Last week we began our latest blog series, in which we'll be taking a look at various industry sectors and assessing their true needs when it comes to packaging products effectively. We've come across a number of different businesses over the years and pride ourselves on our packaging expertise for all sectors, however we're only human so if your industry is featured over the next few Friday posts and you feel we've missed something feel free to get in touch on Twitter - @kitepackaging
The antiques industry has been a key business sector of Kite's for years because of its specific packaging needs, and high level protection requirements. Last Friday we looked at the best products for consolidation and protection including multi-score boxes and air cushions, in today's post we'll be concentrating on presentation and industry specific products.
Presentation is a high priority for this industry as many items sold are of high value and need to be delivered in a way that reassures the buyer that their item has been taken care of in the packing process. This is of particular importance when customers buy antiques online, as this will be the first time they have seen the product for real. In terms of product specifics we explored last week the vast range of products offered through the antiques industry, some of these require packaging solutions tailored to their key features.
Take a look below at the products we have recommended to the antiques industry, and if you have any queries that haven't been answered let us know and we'll pass them on to our Packaging Doctor
Product Specific Boxes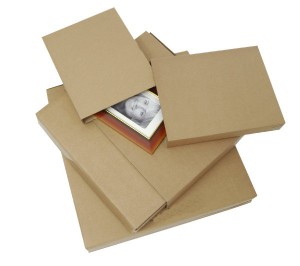 Antique artwork is a huge part of the antiques trade, and if you've ever seen auction programmes such as Four Rooms you'll know that original paintings can sell for thousands of pounds at auction. Telescopic picture frame boxes are made from strong double-wall cardboard, where the base and lid slide over artwork to provide dual-protection top and bottom. The cardboard provides excellent burst resistance so that even the most precious of items can be shipped without any worries. Antique dealers often choose to wrap pictures beforehand, and this is where the telescopic design of these boxes can allow for extra space taken up by wrapping.
The telescopic boxes Kite provide are provided flat-packed, to save space but can be easily put together. All you need to do is fold and secure the bottom of the base and lid boxes with tape, insert the piece of artwork into the base and slide the lid over the top.
Interestingly, bottle packaging is another requirement for antique sellers as rare, vintage bottles of wine are a huge market seller. Bottle boxes with strong corrugated separating inserts provide adequate protection when shipping large volumes, and recycled cardboard moulded pulp bottle packs provide even further protection due to the materials shock absorbance.
Tissue Paper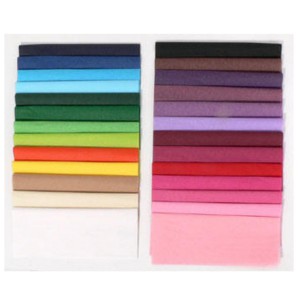 Tissue paper is a highly effective way to package products that need a little extra touch to enhance presentation. They are also a valuable packaging tool for the antiques industry as the product itself takes up very little space and are acid-free which means it will cause no chemical damage to products. This is particularly useful for antique books which have delicate pages that need to be preserved.
Kite's tissue paper comes in a range of colours which allows the user to choose colours that reflect their brand and the identity they want to convey. The tissue paper is bleed resistant as well as being acid free so you can package your products with the assurance that the colours won't run and damage your items.
Printed Tape
Printed tape is another useful way to customise and present items in a more appealing way, they are also useful for antique businesses who use third party carriers to deliver stock as a tool for informing them of the products inside. It is no surprise the most popular product in this industry sector is fragile tape, this is multi-purpose so can serve as a sealant and an informative warning to the handler. Fragile tape is also available in PVC, which provides a stronger and more resistant tape against any damage, securing your products in the best possible way.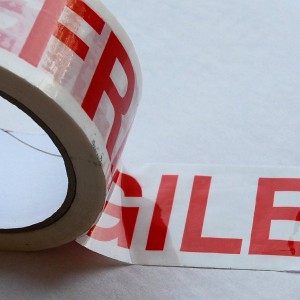 Another popular choice is customised printed tape where you can print your auction house logo or online shop logo onto high quality white polypropylene tape. This is a really popular choice with all our online customers, as it is a cheap and easy way of creating brand awareness without incurring a significant cost. It is also great for antique owners who have a limited time to order packaging, all you need to do is simply upload your artwork on the Kite printed tape page and once artwork is approved your tape will be delivered within 15 days of receipt.
Mailing Bags
The main route to market for many business operating in the world of antiques is through printed media, many will have a catalogue or magazine that is sent to its customers and members. This of course needs to be presented, protected and packaged in the right way to promote the auction house as a reliable brand; damaged catalogues that are poorly presented won't send the right message. The most common product for magazines and catalogues are clear or grey mailing bags, they are waterproof, durable and made from 95% recycled film. What's more to speed up the packing and delivery all these bags have a self-adhesive strip seal meaning you can quickly package your items and pop them in the post.
See you next time!
That's all from us folks, join us next week when we'll be looking at packaging solutions for the furniture industry. Have a great weekend!
If you have any comments about this post, or would like to get in touch, follow us on Twitter - @kitepackaging