Ice packs
What is an ice pack?
Our ice pack products are excellent choices for businesses with temperature-sensitive items. Used in conjunction with our range of insulated boxes, box liners and temperature-controlled pouches, these packs can offer comprehensive protection against the external temperature. With an optimal operating temperature of -20 to -30, these coolants are perfect for keeping food products in fresh conditions during transit.
What is an ice sheet?
The three different sizes of ice sheets are all comprised of a polymer that is activated when immersed in water for approximately 30 seconds and requires then being frozen before use. The gel chambers will inflate during immersion and these pockets will become solidified after being frozen. By arriving flat, they are a great storage saving solution and the separate cells grant the pack flexibility to mould around products and conserve space within a package. To contextualise this, five boxes of ice sheets holds the same amount of product as a full pallet of standard gel packs. Moreover, the top layer of PET/PE film similarly expresses great flexibility in addition to high-tensile strength. The bottom layer is white non-woven polypropylene for greater reinforcement to significantly reduce the likelihood of punctures occurring. Ice sheets are compact, reliable methods of controlling the temperature of your goods.
What is the difference between a water and gel ice pack?
The new water temperature regulators are a more sustainable option when compared to the gel varieties. The fundamental difference is that rather than the pockets being filled with a gel, they simply contain water which is one of the cleanest and most environmentally friendly resources there is, causing no damage to the earth. On the other hand, the gel pack consists of an absorbent plastic polymer that is mixed into water and risks introducing micro plastics into the environment during disposal. For low use, the contents of the gel packs can be safely poured down a domestic drain although it is worth being aware of the pollution potential. Both packs are activated in the same way of simply freezing the packaging before use. The water ice packs will freeze slightly faster than gel packs, and gel will maintain a solid mass slightly longer than water, however in both cases it is just a matter of minutes.
What can water or gel ice packs or sheets be used for?
Due to their reliable ability to maintain an internal temperature, our ice packs are ideal for overnight shipments within the food, fish and pharmaceutical industries. Furthermore, these ice sheets can benefit any other business for which a temperature-controlled delivery or storage is essential. The layer of LDPE which covers both varieties is safe for food contact, boasts high impact strength and is resistant against the chemicals contained within the gel.
Please note: Do not consume the contents of our range of coolants.

Video:
Ice packs
How to use our gel packs, water ice packs and ice sheets
Our gel packs, water ice packs and ice sheets can be used with our insulated boxes, box liners and temperature controlled pouches to maintain an inside temperature.
Ice sheets are to be placed into water for around 30 seconds; the water activates and inflates the gel inside the cells. Once fully activated, the sheet is ready to be frozen.
Gel packs and water ice packs can simply be frozen at any time; they do not need water for activation. Sheets, gel packs and water ice packs are ready for use when fully frozen.
Our range can be used with a variety of temperature sensitive goods such as food, fish and pharmaceuticals. Once the product and ice packs are inserted and secure, goods are ready to be stored or shipped.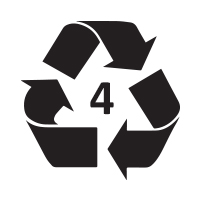 Click here for our recycling guide