FIBC storage bags
FIBC storage bags are known by a number of different names – the official abbreviation is 'Flexible Intermediate Bulk Container', however it is also known as a bulk bag, tonne bag or tote bag. The large, industrial container is made using a flexible woven polypropylene that offers superior strength and tear resistance. They are also much easier to transport than a rigid container.
Because of its flexibility, it is best used for dry, flowing products including sand, gravel, soil, stones and other building materials. These bags are generally used for storing products, but can also be used for waste collection and transportation.
FIBC bags are not water-proof; do not use them to store liquids.
Our FIBC bags are white in colour and are large enough for storing a significant amount of industrial product. Ideal for the building, landscaping, construction and agricultural industries it is a great replacement for a skip or rigid storage container. The bag has an open top so that products can be accessed easily, and a flat base so it will remain in place on a flat surface. The bags are incredibly robust, and although are intended for single-use can be reused for light-duty work.
To transport, each bag has four 30 cm lifting loops, made from the same sturdy material. They can be used manually, or looped on to a crane or forklift to transport across a busy site or warehouse. The safe weight load is 1000kg (1 tonne) and it is recommended this weight is not exceeded.
Green waste bags
If you want the right quality bag for sorting through large amounts of outside waste, look no further than these green waste bags. Ideal for storing and transporting your garden, cardboard, paper waste from A to B, they are also one of the strongest bags on the market. They come complete with two flexible, sturdy carrying handles for easy manoeuvring and a third loop located across the base for straight-forward tipping and emptying.
Their hard wearing, reusable, robust woven polypropylene fabric makes them a reliable, heavy duty bag for those in the horticulture and agriculture industries as well as for warehouses. Whether you are a gardening business or warehouse operation looking for cost-effective, reusable waste bags for your team or a garden centre looking to store and transport products around the premises – these long-lasting bags will be sure to keep an outdoors work floor organised. UV stabilised for long life, they can be folded away for easy storage.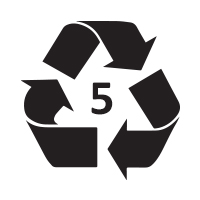 Click here for our recycling guide